LXer Weekly Roundup for 29-May-2011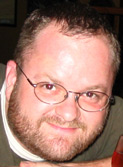 LXer Feature: 30-May-2011

Was it just me or did yesterday not feel like a Sunday? In the Roundup for this week we have SJVN talking about Novell & SUSE's new structure under Attachmate, Linux Mint 11 ships with retro GNOME 2.32 desktop, Emery Fletcher pontificates on Linux World Domination, it is revealed that HTC pays Microsoft $5 for every Android phone they make and Microsoft is in decline? I thought we already knew that.. Enjoy!
Linux vs Other Operating Systems : 7 common myths busted: When it comes to operating systems people have always looked up to Windows and Mac OS X as the front-runners of the OS battle. However, due to recent efforts of the ever-growing Linux community, this scenario has changed only to accommodate Linux as a beleaguered underdog. Thanks to its escalating popularity amongst desktop users worldwide, the open source operating system has already been deemed as a serious competitor to Windows and Mac OS X . Similarly on the server side, many corporations are switching to Linux due to its reliability and speed. So then, what is it that makes Linux so special when contrasted with other OS's namely Windows and Macs? Why are many people switching to an operating system that is not only free but is not even backed by any multi-million dollar corporation? This article answers many such questions

Where Novell [he] SUSE Linux goes from here: Attachmate's purchase of Novell is done, and now we're beginning to see it plans develop for the open-source power. First, and foremost, Attachmate is dividing up Novell's programs into three nominally independent divisions. These are NetIQ, which gets Novell identity and security programs and some of Novell data center solutions[/he] Novell, which will manage the company's older technologies such as NetWare[/he] and SUSE, which will produce SUSE Linux and oversee the openSUSE community Linux distribution.

A Funny Thing Happened on the Way to Linux World Domination: A whole lot of things, actually, among them the fact that Linux has become the engine that runs somewhat over 90% of the world's supercomputers, Linux servers now handle a large fraction of all traffic on the Internet, Linux powers major stock markets all over the globe, and the Android surge is currently swamping iDevices of all sorts. But then there's the desktop...

Chromebook Nothing More than Neutered Netbook: Don't let the Linux argument fool you. The Chromebook is nothing more than a neutered laptop and end users are not going to like being locked in the browser 24/7.

A Liberating Betrayal?: Having suspended disbelief for as long as I could, my ability to take Microsoft at their word over Skype was shattered yesterday on hearing the announcement by Digium, sponsors of the widely-used Asterisk VoIP project, that they have been told they can no longer sell their Asterisk-Skype interaction module after July 26. That means it will become impossible for this VoIP PBX to connect to Skype.

Microsoft in decline: Influential hedge fund manager David Einhorn has called for Microsoft Corp Chief Executive Steve Ballmer to step down, saying the world's largest software company's long-time leader is stuck in the past. They are playing catchup in so many areas it isn't funny (smart phones, search, music players etc etc). IBM just passed them in share value. Ballmer is looking vulnerable for the first time in 10 years.

Ready for Gnome 3.2? The Shell gets world clock: The new Fedora 15 is released and people start to really get a feel of the new Gnome shell 3.0. But not the developers as they are working hard on the next major version 3.2 of the redesigned desktop. One of the changes is that there could be a world clock comes to gnome shell. One of the Google summer of coders this year, a person called 'Stéphane Maniaci' is working on improving the current incarnation of the clock menu. The new clock is supposedly will have capabilities to display times from different locations.

Gnome (S)hell - Its underlying principles are an insult to users: After trying Gnome (S)hell for the first time I was very optimistic, I thought a good future lies ahead but no longer. Looking a little bit more into Gnome (S)hell I have become very annoyed at the truth. The truth being Gnome (S)hell is designed for the mentally impaired. Here is the proof.

Linux Mint 11 ships with retro GNOME 2.32 UI: The Mint project released the final Linux Mint 11, which is based on Ubuntu 11.04, but skips over the Unity and GNOME 3 desktops in favor of GNOME 2.32.1. Linux Mint 11 offers UI updates to the Software Manager and Update Manager, while also speeding the latter, and supplies new default apps in LibreOffice, Banshee, and gThumb, says the project...

HTC pays Microsoft $5 for every Android phone: Phone maker HTC is paying Microsoft $5 for every Android smartphone it makes in a legal settlement, according to a Citigroup analyst report on Microsoft.
» Read more about: Story Type: LXer Features, Roundups; Groups: Community, Fedora, GNOME, IBM, Linux, LXer, Microsoft, Novell, PHP, SUSE, Ubuntu

« Return to the newswire homepage
This topic does not have any threads posted yet!
You cannot post until you login.