LXer Weekly Roundup for 19-Jun-2011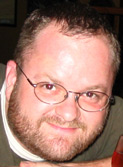 LXer Feature: 20-Jun-2011

In the Roundup this week we have both the killing of the Linux Desktop and the fall of OpenOffice.org, Jeff Hoogland talks about the first time Linux experience, 10 ways in which Ubuntu can improve Unity, Graham Morrison's top 10 Linux distros of 2011 and our own Hans Kwint asks why Gnome and Ubuntu don't understand 'usability'. Enjoy!
The Linux desktop experience is killing Linux on the desktop: This post is a bona fide rant. It tells how a hardcore Linux user (me) decided to abandon Linux as a desktop platform and the reasons behind this decision. It might provoke some controversy, but I frankly don't care. I'm generally known as one of the biggest supporters of GNU/Linux, I've taught courses on Linux administration, I've spoken at Linux conferences and I naturally use Linux as my primary desktop on all my machines. Well, that last part is not so true anymore. Here the story begins…

The Decline and Fall of OpenOffice.org: I have nothing against Apache's version of OpenOffice.org -- even though the donation does seem like one last spiteful gesture by Oracle against The Document Foundation. But given the challenges it faces and LibreOffice's head start, I also see little chance of it succeeding

Anyone Can Use The Linux Operating System: Today's topic of conversation is something I feel fairly strongly about. It is something I have seen happen countless times, both in person and posted various places around the internet. Some semi-tech head (or Windows system admin) downloads this "Linux" thing and decides they are going to boot it up. They don't look up their hardware online for compatibility, they just pop the disc in and expect everything to work...

10 ways in which Ubuntu can improve Unity: With Natty Narwhal, Ubuntu underwent a major transformation. Gone was the plain and simple GNOME UI, and in came the shell interface with shiny new features. Though Canonical had high hopes from this release, the response Natty received was hugely disappointing. Many users felt that the release was a half-baked one with too many confusing features. However, a few good features did shine through leaving some users thoroughly impressed by Unity. Good or bad, Unity in its current avatar has plenty of room left for improvement. So, here are a few things we think can make Unity a better interface.

10 best Linux distros for 2011: Hardware compatibility, ease of use, the size of a software repository. These three attributes are unique to each Linux distribution. But at the same time, each Linux distribution is at liberty to take and mix whatever it wants from any other. This creates a rather unique situation, where good ideas quickly spread, and bad ones fail. And as a result, there are dozens of distribution updates each month, hundreds each year, in a race to leap-frog each other in the race to the top of the DistroWatch.com charts.

Things You Can't Do With a GUI: Finding Stuff on Linux: What's better, a graphical interface or the Linux command line? Both of them. They blend seamlessly on Linux so you don't have to choose. A good graphical user interface (GUI) has a logical, orderly flow, helps guide you to making the right command choices, and is reasonably fast and efficient. Since this describes a minority of all GUIs, I still live on the command line a lot. The CLI has three advantages: it's faster for many operations, it's scriptable, and it is many times more flexible. Linux's Unix heritage means you can string together commands in endless ways so they do exactly what you want.

Adobe Drops Linux Desktop Support For AIR: Adobe doesn't see "the year of the Linux desktop" happening, so they've decided to kill off the Linux desktop client for their AIR run-time. Adobe AIR 2.7 was recently released for creating rich Internet applications, but the Linux desktop client wasn't updated. This wasn't an oversight or delay in development, but Adobe is dropping the Linux desktop client so they can focus on mobile platforms such as Android and Apple iOS...

Why Gnome, Ubuntu and the like don't understand "usability": Lately there has been some uproar about the 'dumbing down of interfaces'..KDE4 didn't offer the settings 3 did, Gnome dumbs everything down, and maybe Apple did the same the last decade. I couldn't tell because I never touch anything Apple, and the only time I did the software crashed and all this dumbing down for the sake of usability! However in my opinion, they are wrong. They confuse 'usability' with 'approachability'. Which leads to software which many times is not user friendly.

WebGL 3D API 'harmful', says Microsoft: Microsoft has attacked the Khronos Group's WebGL, a cross-platform 3D graphics API for the web found in Firefox and Chrome, as being & harmful& and & not a technology ... (we) ... can endorse from a security perspective.& Hostile websites could use WebGL to steal the contents of a user's screen or freeze or reboot systems at will, the company charges.
» Read more about: Story Type: LXer Features, Roundups; Groups: GNOME, GNU, KDE, Linux, LXer, Microsoft, OpenOffice.org, Oracle, PHP, Ubuntu

« Return to the newswire homepage
This topic does not have any threads posted yet!
You cannot post until you login.