LXer Weekly Roundup for 26-Jun-2011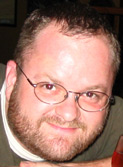 LXer Feature: 27-Jun-2011

Here is a roundup of the big stories to hit our newswire this past week. Enjoy!


This Was a First...: I kept my mouth shut. That doesn't happen often, especially when it comes to the thrust and parry during a Windows vs. Linux match. There was a time, I would shoulder my way into the battle and shamelessly impart my knowledge/expertise where needed. And as I've learned...cool, level-headed discourse is much more effective than the confrontational habit of calling your opponent and idiot...as difficult as that may be at times. But in this case, my participation wasn't needed.

With Chromebooks, are Linux-based netbooks dead?: As a longtime Linux user, I remember hearing about netbooks for the first time. It was an exciting feeling — finally, Linux will be able to beat Microsoft and that too on a completely new platform. However, when Windows-based netbooks started coming out, I was thoroughly disappointed. Microsoft had once again managed to monopolize an emerging market, paling Linux back into insignificance. Furthermore, just when we thought that the netbook market was growing, iPad took the industry by storm, becoming the quintessential secondary device. And, as if all that wasn't enough, Google announced Chromebooks giving another massive blow to the already-dying netbook market. So, the question remains, is this the end of Linux-based netbooks? Seems like it is.

What Happens When a Die-Hard Linux User Switches to the Mac?: "Two days into my Mac experiment I found that while the command line options had me feeling right at home, the chrome metal interface was making me want to gag. Further into the experience, I was bothered to learn that my customization options for OS X were much more limited than I had anticipated.

Synaptic Removed From Ubuntu 11.10: In an update today, Synaptic Package Manager has been removed from the Ubuntu 11.10 Oneiric Ocelot CD, but it's still available in the repositories so you can install it via Ubuntu Software Center.

Has Unity Knocked Ubuntu Off Its Pedestal?: It's no secret that the new Unity interface in Ubuntu 11.04 "Natty Narwhal" has been less than entirely successful at pleasing some fans of Canonical's free and open source operating system.

GNOME developer quote of the day: I am no longer using GNOME but Xfce and this has nothing to do with GNOME Shell. I already switched a long time ago. But as the (co-)maintainer of several terminals in Fedora, I wondered how to enable users to easily switch their default terminal emulator in GNOME 3

Installing LibreOffice in Debian Squeeze from Backports without a hitch: It's not the least eventful package installation I've ever done in Linux and BSD, but tapping into Debian Backports to install the Document Foundation's new LibreOffice suite and replace the formerly Oracle-controlled, now-in-limbo OpenOffice is fairly easy if you follow the steps, refrain from panic and just type in the letter "y" a few times.

Red Hat declares war against VMware on cloud front: Red Hat declared war on VMware's Cloud Foundry today, announcing that 65 new companies have joined the Open Virtualization Alliance backing KVM in a month's time. In May, Red Hat, SUSE, BMC Software, Eucalyptus Systems, HP, IBM and Intel, announced the formation of the Open Virtualization Alliance. As of today, 65 new members have joined, including Dell. Scott Crenshaw, who leads Red Hat's cloud effort, denounced what he called VMware's proprietary cloud platform.

Mozilla Firefox, From Darling to Enemy in One Release: What is wrong with everyone in Linux land bagging on Mozilla Firefox and their 5.0 release? Complaints pretty much have one thing in common: They claim there isn't enough 'new and shiny' things inside FF5 to warrant a major version. This is illogical thinking because major version means NOTHING when it comes to usability of software.
This topic does not have any threads posted yet!
You cannot post until you login.