Why Do Volunteers Write Better Code?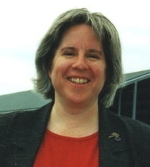 LXer Feature: 06-Oct-2011

Volunteers write better code, and maintain it better. At least that's what Michael Meeks, SUSE's desktop architect and senior LibreOffice developer says.
Volunteers write better code, and maintain it better. At least that's what Michael Meeks, SUSE's desktop architect and senior LibreOffice developer says. I spoke to Mr. Meeks and Italo Vignoli of The Document Foundation, which is the non-profit organization that manages LibreOffice, and learned a lot about what's going on behind the scenes in LibreOffice-land. Condensing our conversation into an article is a task for tomorrow; today I want to talk about why volunteers write better code.

Corporate Goals. Feh.

Why do volunteers write better code? One word: Dilbert. It's not that devs who work for big companies have inferior skills-- it's all the roadblocks businesses put in the way of the people who care about the work: the marketers, the useless in-the-way managers, and the corporate goals which are so often antithetical to releasing quality products that customers like, and all the time- and talent-wasters that make corporate America more like adult daycare. I've held various jobs in my life, and I've worked for myself, and let me tell you working for other people has, with two exceptions, been unrewarding and frustrating. Life is too short to work only for a paycheck, and as long as I have any other options I'm going to take them.

There are but two companies I ever worked for (I'm over 50 so that covers some ground!) that weren't complete wastes of my time and abilities. The first one was American Building Maintenance, lo so many years ago. ABM is a janitorial company, and unlike most management jobs there is no way for a janitor to get away with slacking and incompetence, because it's obvious when the work is not done.

ABM was a union shop (SEIU Local 6, thank you good union people!), so we were paid decently and had actual benefits. I wouldn't want to make a career out of cleaning offices, but if I had to it wouldn't be so bad. The other one was Tektronix. They were all about the work. Coders coded, tech writers tech wrote, designers designed, and so on. The dearth of busywork and time-wasting corporate follies was greatly refreshing.

The worst job I ever held was a non-stop stream of unproductive nuisances: "PowerPoints", meetings, performance reviews, top-down clueless management, nepotism, pointless uniformity, pointless agitation, endless busywork, and continual changes of direction, with no appreciation for the work itself. Like I already said-- life is too short.

There is another reason for volunteers writing better code, and I'm far from the first one to mention this-- reputation. FOSS developers sign their work; there is nowhere to hide. Good FOSS doesn't happen by magic-- it takes good leadership and community management. The magic part is how open, distributed development turns good people free to do their best work.
| Subject | Topic Starter | Replies | Views | Last Post |
| --- | --- | --- | --- | --- |
| A couple of reasons: | Grishnakh | 0 | 2,257 | Oct 6, 2011 8:28 PM |
| reputation | stefragre | 0 | 2,189 | Oct 6, 2011 4:43 PM |
You cannot post until you login.