LXer Weekly Roundup for 01-Jul-2012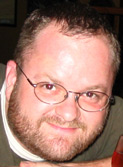 LXer Feature: 02-Jul-2012

The latest installment of the LXWR of the weeks big stories for your reading pleasure. Sorry its a day late. Enjoy!
Microsoft filter blocks Free Software Foundation donation site: The Free Software Foundation's executive director John Sullivan has publicly complained that Microsoft's reputation database is listing the Foundation's donate.fsf.org as a gambling site. The Foundation was alerted by a Reddit posting where a user was unable to access the site from his place of work.

It Could Be The End of RIM as We Know It (and I feel fine): Baseball is a great metaphor for business, and much like an aging player gets pushed aside for the hot rookie, the latest and greatest hardware forces out once mighty companies. Such is the case with RIM, and that's fine.

KDE No Longer Competitive? Developer Calls It Quits: Peter Penz, the main developer of the Dolphin file manager for the KDE desktop and a K Desktop user since KDE v1.2, is calling it quits after contributing to KDE for more than the past half-decade. His reason for leaving the development of the popular open-source desktop environment is interesting.

Torvalds Drops F-Bomb on Nvidia: It's not often the "F-word" figures prominently in any major debate here in the Recently, however, it was catapulted into a starring role when it was uttered by none other than Linus Torvalds himself during a talk at the Aalto Centre for Entrepreneurship in Finland earlier this month. The topic was Nvidia, to be precise -- specifically, its longstanding lackluster approach to Linux.

In Response to Jon 'maddog' Hall: Diversity is Everything in Linux: Jon "maddog" Hall wrote a beautiful essay in honor of Alan Turing that highlights the terrible, corrosive consequences of attacking people for who they are.

News: Red Hat Grows Earnings as Canonical Challenges Secure Boot: Red Hat is making large splashes on the Linux Planet. This week, the company kicks off its Red Hat Summit event on the heels of a busy week of releases and earnings. Not to be outdone, Ubuntu Linux has weighed in on the UEFI Secure Boot issue with a solution of its own.

The Truth About Open Source In The Enterprise: When I first got into IT back in the late 90?s as a teen, I was always baffled by the landscape in regards to infrastructure and software. And coming from a Linux background, who could blame me? When I went off to get my secondary education, I chose the vocational route and I chose to certify in Novell and Microsoft because they were the two major players at the time.

The HP DV6-7010US: A Good, Solid Performer: Hardware issues with my Toshiba Satellite L755D-S5204 from it being dropped have spurred me to purchase a new laptop. I have found the perfect replacement in the HP Pavilion DV6-7010US. From its tough design to its Beats audio, the HP DV6-7010US turns out to be a solid performer. What follows is my review of this surprisingly cheap ($550-$649) laptop.

(ethics of paying for music) Letter to Emily White at NPR All Songs Considered: Recently Emily White, an intern at NPR All Songs Considered and GM of what appears to be her college radio station, wrote a post on the NPR blog in which she acknowledged that while she had 11,000 songs in her music library, she's only paid for 15 CDs in her life. Our intention is not to embarrass or shame her. We believe young people like Emily White who are fully engaged in the music scene are the artist's biggest allies. We also believe–for reasons we'll get into–that she has been been badly misinformed by the Free Culture movement. We only ask the opportunity to present a countervailing viewpoint.

Why Can't Linux Crack The Desktop?: Many computer geeks have always held Linux in high regard. They endlessly talk about its stability and security features. For many years people talked about how Linux may eventually take over in the future, but the OS is yet to take off as the leading operating systems. There has been a lot of debate as to why this OS has never really taken off. There are many things that programmers, computer experts, users and geeks in general have failed to agree on. However, there are a number of things that have affected its success.
This topic does not have any threads posted yet!
You cannot post until you login.