ownCloud Invades More Distros, Apple AppStore, and Google Play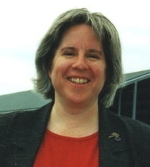 LXer Feature: 01-Aug-2012

ownCloud is a baby in the cloud space, but a fast-growing and useful baby. ownCloud was born at a KDE community event in 2010, and is already an easy and flexible server for sharing and syncing files.
I've been using ownCloud for several months and have come to like it a lot. ownCloud is the fastest and easiest way to set up and control your own personal cloud. It has a good Web interface, and you can dig into the configuration files as much as you like, which are all written in PHP.

You get access controls for file, calendar, and contacts sharing, versioning and rollback, file previews in the Web interface, desktop and mobile sync, and support for a variety of filesystems and external storage. ownCloud supports plugins for additional features, though it calls them apps, and there is a large and active apps community. And, wonder of wonders, good documentation.

ownCloud is finding its way into Linux distros. It is free software, licensed under the AGPL, and so it will be in Fedora 18. It is already included in OpenSUSE, Ubuntu, and Debian Unstable. I'm running it on Linux Mint.

ownCloud just announced the availability of two new mobile apps: one for iOS devices, available in the Apple AppStore, and one for Android in Google Play. There are commercial versions of the server that come with support, proprietary plugins, and some additional features.

I think ownCloud has a lot of potential. There is a lot of hype and competition in the cloudy world, but as far as I know this is the only user-friendly cloud server aimed at individuals and small business users who don't want to be trapped in some huge expensive complicated thingy. Watch this space for tips and howtos.
You cannot post until you login.