LXer Weekly Roundup for 19-Aug-2012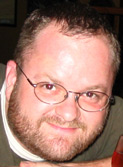 LXer Feature: 19-Aug-2012

In the Roundup this week we have a 3.5.5 review of GNOME, as well as going all out and starting a OS of there own, Debian celebrates its 19th birthday, Red Hat finally commits to OpenStack and Carla Schroder talks about discovering and monitoring your hardware. Enjoy!
Red Hat finally commits to OpenStack for the cloud: Red Hat has long supported OpenStack cloud software... in theory. In practice though the Linux giant wouldn't commit to OpenStack until now. On August 13, Red Hat, announced the immediate availability of the preview release of Red Hat's OpenStack distribution. This test release is based on the Essex version of popular open source OpenStack Infrastructure-as-a-Service (IaaS) cloud framework.

Preview of GNOME 3.5.5: Matthias Clasen gave readers of his blog another one of his release previews this Saturday of the upcoming GNOME 3.5.5. The big feature this release is the "new screen lock implementation." Beyond that, various applications and System Settings received some improvements as well. Clasen said the new screen lock mechanism is actually a sheild that lifts when depressing "Esc" or by dragging with the mouse. Underneath is the unlock screen. Clasen said it still has a few issues, but it works well.

Linux Top 3-- SUSE Secures Boot, Ubuntu Boots Wayland, Slackware 14 Boots Up: Every Linux distro in one way or another is trying to come to grips with the upcoming Secure Boot problem that Microsoft is unleashing on the hardware world with Windows 8. Red Hat has outlined its plans, which are to acquire a key and then to essentially 'play along' with the Microsoft Secure Boot.

Canonical is Seeking a Name for an Ubuntu/Gnome Spin!: Alright, this is not new at all. But this time Jeremy Bicha from Ubuntu's Gnome Team (maintainer in Gnome 3 Team ppa and in many other projects) asked in Gnome Board and Marketing MLs to collaborate in order to find a name for an Ubuntu Gnome community spin, similar to Kubuntu, Xubuntu and others.

Keeping up with the Robinsons: ...Or not keeping up with the Robinsons, as the case may be. I know what Karlie Robinson is up to, thanks to Facebook. But poor Karlie: Todd has his nose pressed to the monitor all month, walking the walk of the talk he talked last month, when he said he was putting out a distro a day for the month of August. Like clockwork, Todd is putting out a distro each day and has done so, so far this month. Allow me a white-flag, hands-in-the-air moment: I surrender! I give up. I can't keep up with Todd's herculean project. Rather than sample each distro every day as I had planned, I am going to go about this as if the 31 Days 31 Distros project is a buffet, taking the ones I think I would like and going back to my table to enjoy them.

Samsung's Wang was up 22 hours a day, had no time to copy Apple: Samsung fired its opening salvo against Apple's allegation that the South Korean giant ripped off the iPhone design, and claimed it worked its arse off to develop its own gadgets. At the two tech titans' ongoing patent trial in the US yesterday, Sammy also argued that Apple's iProducts are not unique. The South Korean firm wheeled out its designer Jeeyuen Wang, who created the icons for the Samsung Galaxy devices. She denied copying Apple's user interface when she worked on the Galaxy range, and claimed that hundreds of designers worked on the original Galaxy S I.

GNOME's Ambitious OS Adventure: With all the ongoing debate over desktop environments here in the Linux blogosphere, there's never any shortage of discussion of the GNOME project, even on an ordinary day. Last Tuesday, however, was no ordinary day -- at least, if a certain blog post was anything to go by. "The idea of GNOME OS has been around for a couple of years," wrote GNOME UX designer Allan Day in said post.

Linux Is A Lemon On The Retina MacBook Pro: If you are planning to buy one of the new Apple MacBook Pro notebooks with a Retina Display for use under Linux, hold off on your purchase. Running the Retina MacBook Pro with Linux isn't a trouble-free experience and after using even the latest development code and jumping through various hoops, Linux on the latest Apple hardware is still less than an ideal experience. Linux support will improve for the Retina MacBook Pro in the coming months, but it's not likely to see any proper "out of the box" experience until next year.

Debian celebrates its 19th birthday: Today, Debian celebrates its 19th birthday. To commemorate the occasion, parties have been organised all around the globe and users traditionally bake cakes to bring to these events

Looking back at 16 years of dpkg history with some figures: With Debian's 19th anniversary approaching, I thought it would be nice to look back at dpkg's history. After all, it's one of the key components of any Debian system.The figures in this article are all based on dpkg's git repository (as of today, commit 9a06920). While the git repository doesn't have all the history, we tried to integrate as much as possible when we created it in 2007. We have data going back to April 1996…

Discovering and Monitoring Hardware in Linux: Nothing ever need be a mystery on Linux as it has a large number of excellent utilities for discovering hardware and monitoring hardware health. Here are a handful of good tools for spotting possible hard drive failure, displaying hardware information and monitoring temperatures, fans, voltages, email, music players and more.

GNOME - From abyss to common ground: Linus Torvalds has been saying rude things about GNOME, and Benjamin Otte has been staring into the abyss. GNOME 3 hasn't been the easy success the GNOME developers might have hoped for, and users are said to be leaving for Xfce, LXDE and Cinnamon, all of which replicate in some aspect or another the GNOME 2 user experience.

Becoming Red Hat: Cloudera and Hortonworks' Big-Data death match: In the Big Data market, Hadoop is clearly the team to beat. What is less clear is which of the Hadoop vendors will claim the spoils of that victory. Because open source tends to be winner-take-all, we are almost certainly going to see a "Red Hat" of Hadoop, with the second place vendor left to clean up the crumbs. As ever with open source, this means the Hadoop market ultimately comes down to a race for community support because, as Redmonk analyst Stephen O'Grady argues, the biggest community wins.

Steam For Linux: "Another Interesting, But Not Valuable Contribution": GT.TV went behind the scenes at Valve recently and delivered it's glimpse today on its latest episode. This episode is almost 100% focused on the visit to Valve's studio and talks up many of Valve's upcoming projects. The episode begins with a short interview with Gabe Newell where he mentions "we should have Linux and 10-foot betas out there fairly quickly". He goes on to mention "I would really like it if Windows 8 is a blow-out success". So, for those of you who think that Valve's new favorite mammal is a penguin, you can think again. Gabe Newell is a business man and wants to do what is best for Valve. If that is Linux then great.
» Read more about: Story Type: LXer Features, Roundups; Groups: Community, Debian, GNOME, Linux, Microsoft, PHP, Red Hat, Slackware, SUSE, Ubuntu, Xfce

« Return to the newswire homepage
This topic does not have any threads posted yet!
You cannot post until you login.