LXer Weekly Roundup for 16-Sept-2012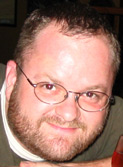 LXer Feature: 16-Sept-2012

The latest installment of the Weekly Roundup. Enjoy!
SCALE 11x Call for Papers begins: Have something to say? Working on a project others should know about? Get those papers ready: The Call for Papers for the Southern California Linux Expo SCALE 11x is now underway.

Building a Linux distribution from scratch | Interview: Here's a quick interview with Constantine Apostolou who is the creator and maintainer of the Cinux Linux distribution. Creating an operating system from scratch has its difficulties, but also its good parts. Constantine explains this process and gives us more details about his own baby – Cinux!

GoDaddy goes down, Anonymous claims responsibility: GoDaddy, the domain registrar and Web hosting company, is down, perhaps taking millions of websites down as a result.

Amazon Blocks Arch Linux Handbook from Kindle Store: We've all heard the horror stories of Amazon swindling the user out of their content on the Kindle, but this time they've managed to do it preemptively: by blocking the GFDL licensed Arch Linux Handbook from the Kindle Store.

Facebook Linux, What Distro is it?: We've all known for some time that Facebook's infrastructure is for the most part running on Linux. What I didn't know until very recently was which Linux distribution Facebook was using. I caught up with Amir Michael, Server system lead at Facebook the other week at LinuxCon and I asked him. According to Michael, Facebook Linux was based originally on CentOS 5.2. Facebook uses one image that is placed on every server that they have.

VectorLinux: A Desktop That's Slim, Sleek and Speedy: The VectorLinux distro does an impressive job of blending a traditional Linux environment with the performance of other more mainstream offerings. VectorLinux is not a newcomer to the Linux desktop world. Despite its more than 10 years in development, this distro is not as well known as other Linux choices.

GNOME hacker: Culture isn't holding desktop Linux back: 'There is no single simple issue to fix' Open source bigwigs like Alan Cox, Miguel De Icaza, and Linus Torvalds can bicker all they want, says GNOME hacker Michael Meeks, but changing developer culture won't do a thing to attract more consumers to the Linux desktop.…

Opus Audio Codec Approved As New IETF Standard: The Internet Engineering Task Force (IETF) has approved of Opus as a new audio codec standard via RFC 6716...

How Twitter Uses Open Source: The Twitter Tweet's Tale: At 2.8 billion tweets per day, Twitter handles a lot of data very, very quickly. And they accomplish it largely with Linux and open source software.

Wanna Build a Supercomputer? You'll Need Legos and Raspberry Pis.: Wanna build your own supercomputer? All you need is some Legos and a few dozen Raspberry Pis. That's Raspberry Pis — no "e." If you can build a supercomputer with raspberry pies, do let us know. We mean those super-small Linux PCs cooked up by some brainy researchers in Britain. Yes, you'll need Legos too — and maybe some help from the closest 6-year-old.
This topic does not have any threads posted yet!
You cannot post until you login.