LXer Weekly Roundup for 23-Sept-2012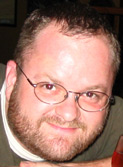 LXer Feature: 24-Sept-2012

The latest installment of the Weekly Roundup. Enjoy!
Is Aliyun OS really Linux? Android? A rip-off of both?: What is Aliyun OS? A Linux fork? An Android fork? An Android rip-off? It appears to be an illegal Linux/Android fork offering pirated Android programs.

Goodbye Ubuntu 11.04: Announced last year, on Thursday, April 28th, 2011, Ubuntu 11.04 (Natty Narwhal) was the first Ubuntu release to bring the powerful Unity desktop interface. Ubuntu 11.04 was powered by Linux kernel 2.6.38.3, GNOME 2.32.1, X.Org 7.6, and XOrg Server 1.10.1. It was the first release to introduce the reinvented scrollbar, add the LibreOffice office suite, revamped Ubuntu Software Center, revamped Indicator Applet, built-in support for installing proprietary software, multiarch support, Ubuntu One Control Panel, and much more.

What Ever Happend to Pine: Today when people hear the word Pine, they automatically think about the Christmas tree, about its meaning and the joy of Christmas. For others, the word PINE brings back memories from "the good old days", the days when Linux and especially the folks at the University of Washington needed a good, easy to use and most important: free mail managing program. Thus, in 1989, Pine was conceived, and its name had nothing to do with the tree, simply because PINE is an abbreviation of the most generic software name: Program for Internet News and E-mail.

Zorin Linux Is Heavy on the Windows Dressing: Zorin Linux 6.0 is a very capable replacement operating system for Microsoft Windows. It is also a bother-free alternative to other Linux distros that suffer from the usability issues of the Gnome 3 or Ubuntu Unity desktop interfaces. The Zorin Linux distro is an offshoot of Canonical's Ubuntu Linux but it has much more of the look and feel of Linux Mint with a few very substantial differences

Dice swallows Slashdot, SourceForge, Freecode in $20m deal: Geek sites welcome their new recruiter overlords Dice Holdings, which runs a number of job-listing sites including Dice.com, has acquired open source code-hosting repository SourceForge, software-index site Freecode, and tech-news discussion site Slashdot from parent company Geeknet, in a deal valued at $20m.…

German govt urges public to stop using Internet Explorer: The German government urged the public on Tuesday to temporarily stop using Microsoft Corp's Internet Explorer following discovery of yet-to-be repaired bug in the web browser that the software maker said makes PCs vulnerable to attack by hackers. The security flaw, which affects hundreds of millions of Internet Explorer browser users around the globe, publicly surfaced over the weekend.

Should the root account be disabled in Fedora 18?: But come Fedora 18, the next stable release, the root account will be disabled by default. It is one of the many new features of Anaconda, the Fedora system installation program. That at least is what you see in the just released Fedora 18 Alpha.

The inner workings of openSUSE: How does a company harness the efforts of outsiders who want to contribute to its software, without making things too unwieldy and difficult to manage within its own framework?

6 Great Free Alternative Text Editors: Our Text Editor Group Test identified text editors that are frequently lauded in the Linux press. However, for this feature, we wanted to select alternative text editors which are definitely worth trying but may have been missed given that they receive less coverage in Linux publications, and are not included or installed by default in many Linux distributions.

Senior GNOME dev says users not being ignored: Despite public perception to the contrary, GNOME developers pay a great deal of attention to the opinions of users, senior GNOME developer Vincent Untz told iTWire.


This topic does not have any threads posted yet!
You cannot post until you login.