Test Sites for Heartbleed OpenSSL Vulnerability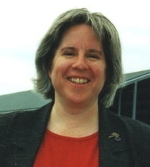 LXer Feature: 10-April-2014

Cryptography and security expert Filippo Valsorda created a Web-based Heartbleed tester. He released the code and now multiple sites have posted the tester. I do not know how reliable it is. To us lusers out here in the real world, the Internet and the sites we visit are black boxes. We have no way to know how safely they are handling our data. The sky is always falling.
Heartbleed Test http://filippo.io/Heartbleed/

These sites also host the Heartbleed tester:

LastPass http://lastpass.com/heartbleed/

HostGator http://heartbleed.hostgator.com/
This topic does not have any threads posted yet!
You cannot post until you login.