LXer Weekly Roundup for 13-April-2014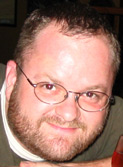 LXer Feature: 13-April-2014

In the Roundup this week we have Facebook rebooting their FOSS contributions, elementary OS details revealed and how to speed read with Linux. In regards to the big story of the week the Heartbleed OpenSSL bug, we have our own Carla Schroder sharing websites you can use for testing, a HowtoForge article with help fixing your sever if it is affected and an IT lawyer chimes in on whether testing others websites for the bug is legal or not. Enjoy!
Facebook rebooting their open source contributions: Facebook is on a new open source journey. They're managing hundreds of active open source projects across the company and over the last nine months, have rebooted how they run those projects. Just scroll through their GitHub pages to browse the projects they're actively contributing to. Yes, they have six pages of projects on GitHub.

Everything Old Is Unavailable Again: How Copyright Has Ebooks Operating In The 1800s: Nothing sucks more than a great new technology with old-world thinking attached to it. Such has been the case with ebooks, unfortunately, with antiquated views on DRM, pricing, and storefront protectionism resulting in pissed off customers and libraries hollering from the nearest rooftop. What we're left with is a platform that could do much to spread knowledge and the practice of reading among entire populations being stifled by those that still think the world should operate based on analog philosophies.

elementary OS "Isis" First Details Revealed, It Looks Unbelievably Good – Video: elementary OS "Isis" is the next iteration of the famous operating system that swooped everyone off their feet with some amazing looks and a new desktop concept. The first details about the new version have been revealed and it is going to be one of the most beautiful Linux distributions in the world.

Replace the Retiring Windows XP with Linux: If you're using Windows XP, it won't stop working. All this means is you won't get security patches or technical support anymore. So what should you do? You can continue using it, as you always have. Or, you can upgrade to Windows 8.1, the newest Windows, or Windows 7. Or switch to Linux. Let's look at the pros and cons.

How to find out if your server is affected from Openssl Heartbleed vulnerability (CVE-2014-0160) and how to fix that: How to find out if your server is affected from Openssl Heartbleed vulnerability (CVE-2014-0160) and how to fix that A severe vulnerability in OpenSSL has been found, the vulnerability is named Heartbleed and affects the heartbeat implementation in Openssl version 1.0.1 up to version 1.0.1f. This vulnerability can be used to get the private key of a SSL connection, so it is important to update the server immediately. The bug is fixed in OpenSSL 1.0.1g. All Major Linux Distributions have release updates to the vulnerability.

Test Sites for Heartbleed OpenSSL Vulnerability: Cryptography and security expert Filippo Valsorda created a Web-based Heartbleed tester. He released the code and now multiple sites have posted the tester. I do not know how reliable it is. To us lusers out here in the real world, the Internet and the sites we visit are black boxes. We have no way to know how safely they are handling our data. The sky is always falling.

How to speed read on Linux: Have you heard of speed reading? Me neither. At least not before a startup called Spritz raised 3.5 Millions in seed money to develop an API that supposedly allows a user to read 1,000 words per minute. The concept of speed reading is simple: slice a text into individual short segments, like a word or […]Continue reading... The post How to speed read on Linux appeared first on Xmodulo. Related FAQs: How to install Google Chrome on Linux How to check Internet speed from the command line on Linux How to test DNS server speed on Linux How to speed up X11 forwarding in SSH How to speed up Nginx web server with PageSpeed

It may be ILLEGAL to run Heartbleed health checks - IT lawyer: Websites and tools that have sprung up to check whether servers are vulnerable to OpenSSL's mega-vulnerability Heartbleed have thrown up anomalies in computer crime law on both sides of the Atlantic.
This topic does not have any threads posted yet!
You cannot post until you login.