LXer Weekly Roundup for 15-Jun-2014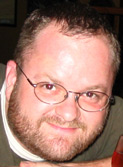 LXer Feature: 15-Jun-2014

Hello everyone, we have a lot of cool stuff in the Roundup this week including and interview with Linus Torvalds, a little known and very little (as in 30 kilobytes) OS called Contiki, Cent OS7 is on the way, ARM developer Sean Cross's Linux rig as well as HP's in house Linux OS and has Heartbleed got us overreacting to all OS bugs in general? Enjoy!
A Conversation With Linus Torvalds, Who Built The World's Most Robust Operating System And Gave It Away For Free: In 1991, 22-year old Finnish computer programmer Linus Torvalds released his own operating system. Now, some 23 years later, Linux is everywhere. It powers your Android smartphone. It sorts mail for the US Postal Service. It runs the controls for CERN, the world's largest particle physics laboratory, it steers nuclear submarines, and it powers more than 95% of the world's 500 fastest supercomputers.

Contiki: The open source operating system that you've probably never heard of...: In today's open source roundup: Contiki is a little known but highly useful open source operating system. Plus: VLC adds Chromecast support, and a review of GoboLinux 015. Over the years Linux has become has become an incredibly popular and well known operating system. But there are other open source operating systems that are quite useful in their own right, but that haven't gotten anywhere near as much media attention. Contiki is one of them and Wired takes a look at what makes Contiki so useful.

New state laws target patent trolls: Patent reform may have stalled this year at the federal level, but patent trolls may soon find their actions curtailed by a number of patent abuse litigation laws that have been passed or are pending in over twenty U.S. states.

Bodhi Linux 3.0.0 Release Candidate One: The most important new thing in this release is the addition of an ISO image that supports legacy hardware. The legacy ISO image features a 3.2 kernel that will work on 486 machines (or newer), including non-PAE hardware. This ISO image currently features the same E19 desktop that the other three discs have, but if all goes as planned the legacy disc will feature the E17 desktop by default starting with our second release candidate.

Is Canonical Considering a MATE Remix of Ubuntu Linux?: Rumor has it that Canonical may release an official variant of Ubuntu Linux based on the open source MATE interface, a fork of the GNOME 2 desktop environment.

After Heartbleed, We're Overreacting to Bugs That Aren't a Big Deal: Here's something else to blame on last April's Heartbleed security bug: It smeared the line between security holes that users can do something about, and those we can't. Getting that distinction right is going to be crucial as we weather a storm of vulnerabilities and hacks that shows no sign of abating.

How to diskless boot a Linux machine: Diskless booting implies that a client computer does not have any disk storage when booting an operating system. In that case, the computer can load the kernel as well as the root filesystem from a remote NFS server over network. It may use several different methods to load the kernel and the root filesystem from […]Continue reading... The post How to diskless boot a Linux machine appeared first on Xmodulo. Related FAQs: How to find the IP address of VMware virtual machine How to change the boot order of guest VM on VMware Player How to disable SELinux How to set up a DHCP server using dnsmasq How to set up DHCP and NAT on Vyatta router

Scientists manage research with open source Zotero: References and citations are what make the scientific and academic worlds go round. Everyone has their own system for keeping track of their research, from dumping everything onto a desk, to dumping everything into a folder (I like to call this the Pensky Method), to dumping everything into folders on a computer.

The Linux Setup - Sean Cross, Novena Developer: An interview with Sean Cross, who's part of the team working on an ARM laptop that's almost entirely open source.

CentOS 7 is on its way: For some companies, the first question after the release of Red Hat Enterprise Linux (RHEL) 7 was: "When will CentOS 7 be out?" The answer is soon. CentOS, the well-regarded RHEL clone, which recently became a Red Hat partner, is already working on CentOS 7, its RHEL 7 clone. As Karanbir Singh, a CentOS developer, tweeted when asked if CentOS 7 would be out immediately, "Not quite, but we're not far from there either. Just working on getting the ducks all lined up nicely." He continued, "It's going to take a few days to get the RPMs all done, then another few to get ISOs into installable state; we'll post updates."

Smallest network appliance yet?: Aaeon's 6.3 x 4.1 x 1.37-inch FWS-2250 is dubbed "the world's smallest network appliance," and has an Atom E3800, four gigabit ports, and 20W consumption. Aaeon briefly tipped the Fedora Linux-ready FWS-2250 back in October in conjunction with the Atom E3800 (Bay Trail-I) system-on-chip announcement. The SMB/SOHO oriented appliance is said to support small firewalls, IDS/IPS, load balancing, network access control, bandwidth management, web filters, and anti-spam applications.

Is Ubuntu's Unity Really All That Bad Nowadays?: Now, don't get me wrong - when it comes to choice of desktop interface it's a very subjective matter and often a matter of taste and what you, as the user, finds most comfortable and/or productive. Still, browse through various forums, comment sections or blogs across the internet concerning Unity or even Linux desktops in general and you'll still likely find plenty of negativity towards Canonical's flagship desktop offering. However, I do believe some of the common criticisms leveled at Unity are based on some of the early incarnations of that desktop. Is it really so bad nowadays?

HP's The Machine kicks Microsoft to the curb in favor of Linux: My how the times have changed. At one point, HP and Microsoft were sharing friendship bracelets and having slumber parties. In fact, over the last decade, HP was a major player with Microsoft. Those days are gone. The juggernaut that was once Microsoft is slowly toppling and companies like HP are seeing the writing on the wall. That writing includes the likes of Android, Linux, iOS -- platforms perfect for mobile and embedded systems.
» Read more about: Story Type: News Story, Roundups; Groups: Android, ARM, Developer, Embedded, Fedora, GNOME, HP, Kernel, Linux, Microsoft, Mobile, PHP, Red Hat, Ubuntu

« Return to the newswire homepage
This topic does not have any threads posted yet!
You cannot post until you login.