LXer Weekly Roundup for 27-Jul-2014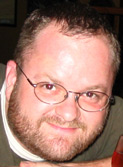 LXer Feature: 27-Jul-2014

In the Roundup this week we have part 2 of 10 Raspberry Pi upgrades, a review of the best Linux browsers of which Pale Moon is my favorite, an "average guy's" review of living witrh Debian for two years and a whole lot more. Enjoy!
Latest CAFC Ruling Suggests A Whole Lot Of Software Patents Are Likely Invalid: Some more good news on the patent front. Following the Supreme Court's ruling last month in the Alice v. CLS Bank case, there has been some question about how the lower courts would now look at software patents. As we noted, the Supreme Court's ruling would seem to technically invalidate nearly all software patents by basically saying that if a patent "does no more than require a generic computer to perform generic computer functions" then it's no longer patentable. But that, of course, is basically all that software does. Still, the Supreme Court's ruling also insisted that plenty of software was still patentable, but it didn't give any actual examples.

What is open gaming? A new resource: Today, Opensource.com unlocks an important achievement: the publication of "What is Open Gaming?", a new resource page.

10 Raspberry Pi upgrades part 2: The PiTFT is a 2.8-inch capacitive TFT LCD touchscreen that's been specifically designed with the Raspberry Pi in mind by the project gurus over at Adafruit. It's capable of slotting directly on top of the Raspberry Pi and is about as big as the Pi is itself.

Google shows off new Chrome OS look: Google has shown off a candidate for a new Chrome OS user interface. Dubbed "Athena", the new UI appeared fully grown from the head, and Google+ page, of Googler François Beaufort. Athena "is a brand new project the Chromium OS team is experimenting with in order to bring a new kind of user experience," Beaufort writes, adding "As you can see below, the first draft consists in a collection of windows with some simple window management."

Best Linux Browsers: Choosing the best Linux browser for your needs requires just a bit of homework: Web browsers for the Linux desktop have evolved over the years, just as they have for other popular desktop platforms. With this evolution, both good and bad revelations have been discovered. Revelations from new functionality, to broken extensions, and so forth. In this article, I'll serve as your guide through these murky waters to help you discover the best in Linux browsers.

What are useful online tools for Linux: As you know, GNU Linux is much more than just an OS. There is literally a whole sphere on the Internet dedicated to the penguin OS. If you read this post, you are probably inclined towards reading about Linux online. Among all the pages that you can find on the subject, there are websites that every Linux adventurer should have in his bookmarks because these websites are more than just tutorials or reviews, they are real tools that you can access from anywhere and share with everyone.

Two Years With Debian GNU/Linux - An Average Guy's Verdict: One uneducated Linux enthusiast with basic needs' take on using Debian Wheezy as his everyday OS for a few years, with some notes on KDE as well.

Schools Are Gobbling Up Chromebooks: 1 Million Sold in 3 Months: iPads are still the apple of educators' eyes, but Google Chromebooks are becoming increasingly popular in the classroom.

KDE's Semantic Desktop: Nepomuk vs. Baloo: One of the most disliked features of the early KDE SC 4 releases was the developers' attempt to establish the semantic desktop. The tools to further this goal are Nepomuk and Akonadi. While Nepomuk tries to interconnect meta data from different desktop applications, Akonadi is a service that stores and retrieves data from PIM applications like mail, calendar and contacts. Together, they pave the road to allow users to find data, structured and connected by tags, ratings and comments, covering different file formats. On top of that, Strigi performs the indexing that enables users to find data with simple search terms in KDE's file manager Dolphin.

What I Learned from Edward Snowden at the Hacker Conference: It was 1 PM last Saturday and Edward Snowden was about to be televised. His audience was the crowd at the Hackers On Planet Earth conference, a group of people no one would ever mistake for attendees at a political convention. Amid the sea of black clothing were many unconventional fashion statements: purple bandanas and balloon pants, and tartan kilts, and white robes, and green hair.

Six Clicks: The best Linux desktop environments: Unlike Windows or Mac OS X, Linux offers a wide variety of desktop environments. Here are my picks of the most important of these PC interfaces.

Moving to LibreOffice saves Toulouse 1 million: Toulouse, France's fourth largest city, has saved 1 million euro by migrating all its desktops to LibreOffice, an open source suite of office productivity tools. "Free software and open source in general is now an established part of the city's comprehensive digital policy,....."

Was This Bill Gates' Worst Mistake?: While one can never have certainty in alternate-reality scenarios, it's safe to say that Apple benefited greatly from Microsoft in a time when the company needed help. Decades later, by refining the mobile experience Apple has done a great deal to provide headwinds to Microsoft.

GOG has released 50 games for Linux: GOG.com, formerly known as Good Old Games, is a popular digital gaming platform for distribution successful, mainly older, classic PC games. In 2012, the Linux community asked for the Linux games on the GOGs wishlist. Today, 2 years later, the waiting has finally come to an end - 50 games has been released for Linux.
» Read more about: Story Type: News Story, Roundups; Groups: Community, Debian, Games, GNU, KDE, Linux, Microsoft, Mobile, PHP, Raspberry Pi

« Return to the newswire homepage
This topic does not have any threads posted yet!
You cannot post until you login.