Notes from aKadamy 2006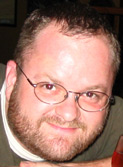 Notes from the aKadamy 2006 Conference.
Free Desktop.org: Keith Packard (X.org, fontconfig) and John J5 Palmieri (DBus) joined the KDE conference and J5 called the GNOME and KDE projects to not regard each other as opponents but to collaboratively work on the Free Desktop experience. He was quoted "Cooperation and Competition are not mutually exclusive". The Portland project for cross-desktop integration, openSUSE, presenting the kickstart menu, "Women in Free Software", "Asian KDE Community" and the "Open Document Community" all made presentations.


Keynotes have been given by Aaron Seigo: "Looking ourselves into the eyes", John Cherry: OSDL and the Future of the Linux desktop and the FSFE called Free Software projects to announce their attitude regarding software patents.


It was announced that Sun hired KDE developer Stefan Telemann to work on KDE on Solaris and Sebastian Trüg, a long time contributor to the KDE project has joined Mandriva to work on the NEPOMUK project.


Links:
OSDL:osdl.org
Portland:portland.freedesktop.org/wiki
NEPOMUK:
mandriva.com
nepomuk.semanticdesktop.org
Sun:
lists.kde.org
opensolaris.org





This topic does not have any threads posted yet!
You cannot post until you login.