SCaLE 5x: Day 1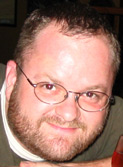 LXer Feature: 10-Feb-2007
Here is a review of some the events on first day of SCaLE 5x in Los Angeles.
I have to tell you this is one big event, with over 70 booths and thousands of attendees this is by far the biggest SCaLE event ever. I will be posting pictures I have taken in the next few days. I have just been trying to take it all in. I met a man that has only been using Linux off of a live-CD that was given to him a couple of months ago. I asked him why wanted to switch to Linux and why he came to SCaLE. He told me that he is tired of Windows crashing and taking all of his music with it and he is attending SCaLE to get some help in installing Linux on his machine for good. He came to the right place.
SCaLE's focus is on the current and future users of Open Source Software and the exhibitors are a fairly even mix of commercial and non-commercial organizations. I counted at least five LUG's in attendance and the presentations are focused on educating the audience, not just promotion. Here are a few highlighs from the speaker events..
Lowell Higley of Nevada State College gave a very interesting talk on Linux Gaming. He spoke about the current state of gaming on Linux and some of the obstacles facing it. He made a good case for the argument that the perception of Linux gamers being "freeloaders" is untrue. It seems that most gaming developers are under the impression that Linux users do not want to pay for anything. I do not believe that is true, using "free software" does not equal being a "freeloader".
Lowell presented information on several good gaming distributions including PCLinuxOS, Mandriva and several others. He also talked about how well and not so well NVIDIA and ATI have been about providing driver support for Linux users. NVIDIA has been good at providing drivers so far and up until recently ATI has not, but the consensus in the room seemed to be that with ATI having recently been purchased by AMD that it would change for the better. He also gave a review of Linux gaming websites and the Open Source gaming community in general. He also broke the news about a new gaming website that will go up June 1st called wannaplay.com, it looks to be the place to get information and reviews on games for Linux.
David Freed spoke about providing a safer Windows environment by sharing the scripts and tweaks involved in managing users. By changing the default values in several registry files and disabling certain Windows components like MSN, Windows Messeger, WMP and others, he showed how you can manage a windows workplace and keep Windows users from hurting themselves and others. His dead-pan delivery had the audience laughing on several occasions.
Jono Bacon of Canonical gave a talk on the meaning of community and how the Open Source community has evolved from its early days. Jono is very funny, he actively engaged and interacted with the standing room only audience of over a hundred people.
I asked Ken Jones of Linspire how it feels to not be the "red-headed step-child" of Open Source now that Novell has signed the deal with Microsoft and he just laughed. The news with Linspire these days is the Open Sourcing of CNR. There has always been the complaint that Linux has never had a unified repository of software to choose from. With CNR now available across multiple distributions it looks like we are finally getting that wish fufilled.
Tomorrow I will be talking with Representatives from Verio, Novell, IBM, Dell, Sun, KDE, Gnome, Linux-Chix, OpenNMS, Wikipedia and many more..I love my job.
Cheers!
» Read more about: Story Type: LXer Features, News Story, Reviews; Groups: Community, Debian, Fedora, Gentoo, GNOME, GNU, IBM, KDE, Linspire, Linux, LXer, Mandriva, Microsoft, Mozilla, Novell, PHP, Red Hat, Sun, SUSE, TrollTech, Ubuntu

« Return to the newswire homepage
This topic does not have any threads posted yet!
You cannot post until you login.