Adventures in Digital Photography With Linux, part 4: Fundamentals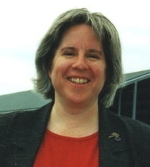 LXer Feature: 15-Oct-2007
So far in this randomly-appearing series I haven't talked all that much about Linux, but mostly camera gear. Today I'm going to talk about photography fundamentals. Because a skilled person can use an image editor to doctor any photo to look like anything, but for me that is not the point. I'm not interested in devoting my life to repairing inferior photos; I want to take the best-quality pictures possible and not have to spend endless hours mucking about to make them look like anything. So step one is Find Good Camera Equipment, and step two is Learn To Use It.
Don't worry, I'll be talking more about photo management and editing in future installments. Meanwhile, check out:
Linux Photo Management, Editing, and Printing
I use Linux for all of my post-processing. Digikam is my first stop, and the Gimp handles anything Digikam can't. Check out

Digital Photo Management In Linux, Part 1
Digital Photo Management In Linux, Part 2

for an introduction to Digikam.

Album is my application of choice for creating Web galleries. It creates nice clean static HTML pages, so if you want a dynamic site try Gallery.

Miraculously, my nice Canon Pixma IP4200 photo printer suddenly started making perfect borderless prints without a hassle, so I'm guessing that a recent Kubuntu update cured whatever was messing it up before. Someday I want a super-nice large-format photo printer. But for now the Pixma is fine; it makes very good prints up to 8"x10".
Gear!
This is the new camera gear I'm having so much fun with:
Canon EOS 30D
EF 50mm f/1.8 II, the $75 version
EF 70-200mm f/4.0L USM
EF 24-105mm f/4.0L IS USM

Canon makes three classes of EF lenses: L, EF-S, and consumer-grade. L lenses are the top-of-the line. These are the ones used by professionals. They come in two color schemes: black with a red ring, and white. The long telephotos are white, supposedly because white reflects heat better. Next time you're watching a sporting event check out the photographers- you'll see a lot of white Canon lenses. The build quality and workmanship of the L lenses is addictive. They handle beautifully, and generally deliver the best performance and image quality. Of course they're priced accordingly. The EF 70-200mm f/4.0L without image stabilization is one of their lowest-priced L lenses at around $500.

EF-S lenses fit only the 1.6 field-of-view crop factor cameras, like the 20D, 30D and the Rebel. This is a brand-new lens standard, so there aren't very many yet.

The consumer-grade lenses cost quite a bit less and are smaller and lighter. Just like the L lenses, these are interchangeable on all Canon EOS cameras, both digital and film.

Tamron and Sigma make lenses for Canon and other brands of cameras, so sometimes you can find a nice deal. Only your own eyes can tell you which ones you like best.

The EF 24-105mm is my workhorse. This is an awesome lens. The 30D has a 1.6 field-of-view crop factor, so that means the effective focal length of this lens is 38.4-168mm, which is the perfect range for me. It does beautiful closeups to nice landscapes, it's sharp at all ranges, focuses very fast, and creates beautiful bokeh, as this picture demonstrates. It even looks nice in a much-reduced JPG:
Stash the cat on the fence.

This shows how well it handles closeups:
Mantis stowaway.

The EF 70-200mm is lighter and longer, and on the 30D has an effective focal length range of 112-320mm. That's good enough to get some decent bird photos, or pleasingly close to landscape features like this:
Canyon mountain.

Again, I think that's pretty nice for a much-wizened JPG, shrunken from its original size of about 3 megabytes. I didn't do a thing to any of these photos except to reduce the file size for the Web. The camera did the heavy lifting. I shoot in both RAW and JPG mode because I don't know much about editing RAW files. So I have JPGs for immediate gratification, and RAW for future feats of fine finicking.

I bought the EF 50mm F/1.8 II because it was so inexpensive, one of those "why the heck not" purchases. The optics are first-rate- the low price is because the barrel is plastic. On the 30D its effective focal length is 80mm, which is awkward. It's too long for near subjects, and too short for distant subjects. F/1.8 reminds me of the olden days, when F/1.2, 1.4, and 1.8 lenses were common and inexpensive. But when I do find a reason to use it, the image quality is superb.
Learning Curve
All of this Canon gear is pretty elite, but it's no better than the person using it. I've been using it for about four months, and I'm finally getting comfortable with it. In that time I've piled up about 10 gigabytes of photos, so I better be learning something!

The Basic preset shooting modes- Full Auto, Portrait, Landscape, Close-Up, Sports, Night Portrait and Flash Off- are first-rate. You'll get well-exposed, high-quality JPG images from these every time. But if you want more control, or want RAW files, then you need to use the Creative Zone modes: Standard Program AE, Shutter-Priority AE, Aperture-Priority AE, Manual and Depth-Of-Field AE. Most of the time I leave it on Standard Program AE, and I also use Shutter-Priority AE, Aperture-Priority AE, and Manual a fair bit. Other brands of digital cameras use the same scheme: they give you a batch of preset profiles for different conditions, plus varying degrees of manual settings.
F-Stops and Apertures
The basics of digital photography are just the same as for film photography: you must understand aperture, shutter speed, and ISO. So here is Photography Basics 101.

Aperture, or F-stop, refers to how much light is allowed to pass through the lens. In film cameras and better-quality digital cameras this is controlled by a physical iris that widens or narrows. Lower F-numbers = wider opening. F/22 is usually the smallest you'll see.

Some low-end digital cameras use filters to simulate the iris. Because they use an electronic sensor and not film, why bother with an iris? Why not use filters, or turn the sensor on and off? Aside from image quality issues, the main reason is depth-of-field. Depth-of-field is what gives Stash the cat on the fence the pleasingly blurry background and the fading-into-the-distance fence effect. Controlling depth-of-field means you can highlight your subject and blur out the background, or bring everything into equal focus, like a group photo or landscape.

A smaller aperture means your depth-of-field will be deeper, so more of the picture will be in focus. A wider aperture creates a shallow depth-of-field. You can take very sharp, beautifully-detailed photos with a homemade pinhole camera because its tiny aperture guarantees a deep depth-of-field. It has no lenses at all, but is literally a cardboard box with a pinhole at one end and your film at the other. (Google for a howto- it's fun and easy.)

Lenses all have F-values. This tells you the maximum F-stop the lens supports. I need zoom lenses because I take mostly hand-held candid photos. I don't have time to set up the picture or arrange myself at the perfect distance, but have to take it while the taking is good. But because of their complexity, zoom lenses have smaller maximum F-values. F/4 passes half the light of F/2.8. Canon makes F/2.8 zoom lenses, but the tradeoff is higher price, and the real showstopper for me, bigger size and weight. All that gorgeous gear is useless if it's so heavy I don't want to use it. So F/4 is acceptable, especially when it's combined with image stabilization and on-the-fly ISO adjustments. Woa, you say, on-the-fly ISO changes? Yes indeed! Come back next week to learn the rest of this fascinating story.


This topic does not have any threads posted yet!
You cannot post until you login.