Sun Wah Pushes Debian based Linux in China - Why Debian?
Posted by tadelste on Oct 6, 2005 10:51 AM
Lxer; By Tom Adelstein - Editor-in-Chief
Now, 142,000 Linux PCs should make some news. But, of course, Sun Wah isn't Red Hat or SUSE based.
We have a lot of articles coming through the queue here at Lxer about Sun Wah deploying Linux in China.



One of the recognizable names, Sean Michael Kerner, for example, wrote at InternetNews:


Sun Wah Linux is set to deploy nearly 142,000 Linux PCs in what it is proclaiming as the largest Linux desktop rollout in China so far. Sun Wah is touting the roll out as a win in the battle against Microsoft in China.




Now, 142,000 Linux PCs should make some news. But, of course, Sun Wah isn't Red Hat or SUSE based. It's Debian based, so the media and many in the community may not understand the signficance of Debian.



First, look at the big wins around the globe and Debian comes out a winner more often than not. For example, Munich and Extremadora chose Debian. Does that seem odd?





It does seem odd to some because Windows continues as the reference for many Linux distributions. In the more developed or industrialized world as we once called it, Windows became a common interface between the user and machine on less costly Intel computers. But that's old conditioning and an old way of viewing the world.





Please don't take this as an attempt for me to become between you and your distribution. I would not do that and I'm not evangelizing here. I'm just making an observation.





If someone wants to progress further into the realms of Linux as opposed to UNIX and Windows, Debian is a pretty good choice. It's also a good place to start if you don't have Windows as a reference.





Learning Linux was easy for my wife on a SUSE based computer and people at work think she's a wiz on her Windows terminal. She prefers Linux at home. She re-entered the work force and hadn't seen a computer at work in over ten years. I think she demonstrated what many people here call force of habit - or you do well on the system on which you learn.




Linux is Linux
One of my co-workers a couple of years ago discovered Gentoo and fell in love with it. He had never used Windows in his life. He said, "you should try Gentoo. It's just Linux. Just like Debian only different".
If you want to progress with Linux as a science and as an accomplishment, consider Debian and go 100% command line. A wonderful world awaits people who just want to grasp a computer as an interface partner rather than a video game. (That's not taking away from GUI based systems.)
I say Debian because it's GNU/Linux proper, focuses on free software and is the only non-commercial "stable" GNU/Linux.
Before Slackware and Gentoo fans raise their eyebrow, I'm also suggesting that serious GNU/Linux students regardless of their stage in life should consider consider Debian, Gentoo and Slackware. At some point, when a person decides to learn the insides of Linux below X, go for straight Linux as represented by Debian, Slackware and Gentoo. Other pure distributions, forgive me if I missed you.
Finally, one of the best things about Debian based distributions lies in their commonality. If you learn Debian and learn it well, you'll find that Ubuntu, Xandros, Linspire and many others stay with the Debian core. You'll discover that the Debian core products are interchangebale when it comes to working on them.
That's a plus considering RPM based distros seem more like the one's that forked. Excuse me, went in different development directions.
| Subject | Topic Starter | Replies | Views | Last Post |
| --- | --- | --- | --- | --- |
| how true... | wjl | 6 | 1,628 | Oct 10, 2005 4:05 AM |
You cannot post until you login.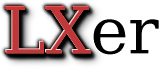 Login