Failure to Curb Microsoft Falls Over to Massachusetts
Posted by tadelste on Jan 14, 2006 8:17 PM
LXer.com -Article; By Gary Edwards, Open Document Foundation


Maybe the title should have been "Does Microsoft Use the DOJ as a Shill Against Linux and any other competitive threats?"

Sadly this story carries over into the events taking place in Massachusetts, where raw intimidation of the worst kind was used to send a most chilling messages into a critically important marketplace of government information management systems.

Related to:
Does the DoJ Use Microsoft as a Shill Against Linux?
Many of the illegal monopolist activities identified in Judge Jackson's "findings of fact" are once again on display as Microsoft moves to freeze a marketplace, intimidate decision makers, and unduly influence the marketplace; using their desktop monopoly to unfairly block competitors as they extend their monopoly power into other markets such as servers, devices, multi media and anything having to do with the Open Internet or the implementation of SOA solutions.

When Judge Collen got the call, there was much discussion about her laize-faire background and leanings. I'm all for free and open markets, but does that mean we should suspend the Rule of Law?

I had thought that laize-faire attitudes were based on the damage of over regulation by unaccountable bureaucrats. There's a difference between regulation, government oversite, and the Rule of Law. But apparently the good Judge doesn't understand this.

Some have argued that the Bush administration connected the March 2000 stock market crash (and end of the overly exuberant dotcom bubble) with Judge Jackson's final decisions regarding the "Findings of Fact" and Microsoft's objections. So when Bush did become President, he ordered the DOJ to settle and get the economy back on track. This approach might consistent with Reaganomics, but entirely ignorant of conservative respect for the Rule of Law and the Sovereignty of the Constitution.



Enter Chairman Bill's bag men, Abramof and Reid. Now we're talking big time corporate corruption of our political process - the kind that makes the Enron crooks look like a bunch of boyscouts gone bad with some National Geographics magazines.

I want to dial 911, but who is responsible for enforcing the laws of the land? Not this administration. Not this congress. And not this Judge. Can i call the EU?
This topic does not have any threads posted yet!
You cannot post until you login.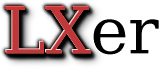 Login