LXer Weekly Roundup for 01-Jun-2008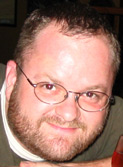 LXer Feature: 01-Jun-2008
For the Roundup this week we have, Ubuntu 8.04 is ready to take on Windows, Why the pre-loaded Linux Desktop is important, Caitlyn Martin's first impression of Slackware 12.1, Is OpenOffice.org Getting Faster?, AirRivals on Linux with Wine and the Korean government writes a digital textbook on Linux.
For the Roundup this week we have, Ubuntu 8.04 is ready to take on Windows, Why the pre-loaded Linux Desktop is important, Caitlyn Martin's first impression of Slackware 12.1, Is OpenOffice.org Getting Faster?, AirRivals on Linux with Wine and the Korean government writes a digital textbook on Linux.
Korean Government Writes Digital Textbook on Linux: The government-led Korean digital textbook project will adopt Linux. The Ministry of Knowledge Economy and the Ministry of Education, Science and Technology of Korea announced their decision to choose the open software for digital textbook, the key project for the government's digital education policy. The digital textbook provides the contents of conventional textbooks, reference books, workbooks and terminologies in the form of video files, animations and virtual reality. It is the main learning material for students with various interactive features that cater for the needs of learners with different levels of capability.
Death knell for television as we know it: Japanese television technology that will give viewers access to high-speed broadcasts over the internet could render conventional television obsolete and transform the media landscape within years, analysts have predicted. The country's electronics and telecommunications industries are developing a technological standard for a new "internet television" set, which will let users browse websites and watch streaming programs at the touch of a remote control.
AirRivals on Linux with Wine: AirRivals is a free-to-play massively multiplayer online role-playing game (MMORPG) with the characteristics of both Third-person shooters and flight simulators, developed by MasangSoft and owned by Yedang. In AirRivals, players pilot their own individual starfighters (called "Gears") throughout a number of maps, including terrestrial, lunar, and space maps. It has typical MMORPG elements such as leveling, currency, and a skills system. Ace Online is a largely Player vs. Player (PvP)-oriented game, with character leveling and item acquisition achieved through combat against Non-Player Characters (NPCs) and the completion of missions. As a player gains levels, more and more maps become accessible.
Ubuntu 8.04 Is Ready to Take On Windows: Ubuntu's deep software catalog, focus on usability and active community combine with long-term support to put desktop Linux's best face forward. Canonical has marshaled the best of what the open-source world has to offer in Ubuntu 8.04, a Linux-based operating system that's capable of mounting a serious challenge to Microsoft Windows on mainstream desktops and notebooks.
Secure and anonymous browsing with Firefox and TorK: Often, the web browser that comes with an operating system is not set up in a secure default configuration. Not securing your web browser can lead quickly to a variety of computer problems caused by anything from spyware being installed without your knowledge to intruders taking control of your computer. As a result, exploiting vulnerabilities in web browsers has become a popular way for attackers to compromise computer systems. For that reason, it is very important to take control and to decide what kind of browser and plug-in to use. But here is the good news; Linux is already using Mozilla Firefox as a default browser.
Why the pre-loaded Linux Desktop is important: I will never cease to be amazed at how fast things change and how quickly people forget. Today's example is a Slashdot posting with the title, "Why Buy a PC Preloaded with Linux?" Specifically, the dotter—slasher really doesn't give the right tone—wants to know "'Why should I buy a PC preloaded with Linux?' They are more expensive, and it's not hard just to reformat the PC with Linux. I hate paying the Microsoft Tax as much as anybody else, but if paying that 'tax' allows companies to reduce my price by bundling with my PC products that I will never use, why wouldn't I just buy a Windows-loaded PC and reformat?"
Slackware 12.1 First Impressions: Late last week I downloaded and installed Slackware 12.1 on my aging (OK, old) Toshiba laptop side by side with Vector Linux Light. I'll post a full review to my O'Reilly Linux Dev Center blog once I've had more opportunity to use the latest version of Slack. My first impression: Slackware is still Slackware.
Microsoft readies new 'don't blame Windows' tool: Microsoft has begun privately beta testing a new tool, known as "Windows Advisor," which is aimed at helping consumers better pinpoint why their Windows machines might not be up to snuff.
Is OpenOffice.org Getting Faster?: Some complain OpenOffice.org is slow and bloated. With each release there may be dozens of individual performance improvements, but there are also new features, some of which may slow things down. This the natural balance in software development, but in the end, what is the net effect on performance from one version to the next? Is it realistic to expect new features and faster performance? This OpenOffice.org benchmark measures the speed of versions 1.1.5 through 3.0.
Review: Lightweight Linux distributions: Years ago I already played a bit with Linux (It was Redhat 5.0 on my 386). At that time I thought the operating system wasn't yet ready for the desktop and after a while I reinstalled Windows. Things changed when Ubuntu 5.04 was released. This was the first time I really enjoyed Linux; the most important things worked, it was easy and it was just great! Because I liked Ubuntu so much, I decided to install it on my laptop too and also this worked very good. However, these days Ubuntu is way to heavy to run on my laptop. Because I wanted to have a fast system I tried to install Gentoo Linux; the installation took 3 days but I ended up with a very fast and responsible system.
Linux On The Desktop: Who Cares!: Every so often, you read on Slashdot, Digg, or some other techie news site that Linux is finally ready for the desktop. It's finally to the point that any end user could sit down at a computer and happily compute away. The applications are sufficiently sanitized and Windows-like that even Grandma can use them. I think it's fair to say that most of our previous conceptions of "ready for the desktop" are moot points.
Penny Arcade: Linux Screenshots: Hothead Games together with Penny Arcade released a very interesting game called "Penny Arcade Adventures: On the Rain-Slick Precipice of Darkness". It can be purchased at $20 in Greenhouse Internet store, which is a counterpart of more known Steam Games. Nothing peculiar, you say? And you'd be right if not for one small detail: the game is available also for GNU/Linux. PolishLinux has a short review with screenshots.
Microsoft's Plan to Colonise Open Source: A Microsoft job ad for Senior Marketing Manager – Open Source Community, spells out the company's plans: a concerted attack on GNU/Linux. Once use of the leading open source program has been reduced, Microsoft can then easily dispose of the now-dependent open source app vendors, assuming they are foolish enough to fall for this trick.
Top tech security risks and cash-sappers: Among its list of top ten tech problems are open source software and the popular music player iTunes, according to BDNA's survey of its customers.
Wiping your disk drive clean: Everybody who owns a computer will someday need to dispose of a disk drive. Before you do, it is a good idea to cleanse the drive, so no one can read your sensitive information. Deleting files and reformatting is not sufficient; determined effort can still reveal data from a drive even after it appears to be gone. To do a more thorough job, I suggest using wipe.
This topic does not have any threads posted yet!
You cannot post until you login.