LinuxWorld 2008: Thoughts and Pictures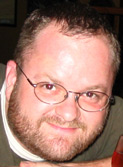 LXer Feature: 05-Aug-2008
Here are a few thoughts and a quick roundup of what I have seen at LinuxWorld 2008 in San Francisco so far.
LinuxWorld 2008 is being held at the Moscone Center in downtown San Francisco. After getting inside and getting my badge, it was time to go down the escalator and get this party started.
There are a ton of exhibitors and they were making themselves known to any who walked by. Now I know that LinuxWorld is really for business people and such but for being a "Businesses connecting to businesses" event it sure seemed to be a little more like a Bazaar where people make as much noise as possible in order to sell you something. Maybe its just me, but I thought it kinda weird.
To one side of the expo floor they have a ".org pavillion" where a lot of the community booths are. A ton of people were there and the traffic never seemed to really die down until closing time.
| Subject | Topic Starter | Replies | Views | Last Post |
| --- | --- | --- | --- | --- |
| Red Oracle? | tuxchick | 23 | 2,040 | Aug 9, 2008 10:55 AM |
You cannot post until you login.