Linux doesn't need marketing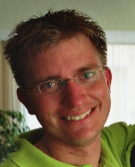 LXer Feature: 19-May-2009
Most Linux adepts will agree Linux could have a higher market share than it does today, if it had been marketed more effectively in the past. Therefore, lots of those adepts stress "Linux needs more marketing!" Some efforts have been done, most notably I remember the Indy 500 car which advertised Linux, and more recently the "We're Linux" Video Contest by Linux Foundation. One question hasn't been answered as of yet however: What's the goal of marketing Linux?
In his article "Linux is not an OS", Danijel Orsolic stresses generic Linux marketing would fail because there is no boundary about what encompasses the Linux platform and what not. In a reaction to that article, Sander Marechal objects this cannot be known as it never has been tried. One cannot argue that logic. However, looking at the market, Linux is rather successful, even without marketing. Even without generic advertising! But question remains, why?
The most important thing before starting any marketing is defining success and measurable objectives. But what would be the goal of generic Linux marketing? Increasing the market share of desktop Linux by 5%? As explained before by many people, Linux market share on the desktop cannot be measured accurately, so that's not an option.
Another attempt: More companies shipping Linux devices; for example hundred new models in six months? But if all are almost the same – like most Windows desktops – what's the gain? Or should more people with Linux certificates be the goal? But then people would only learn what's necessary to pass those exams. Until now, I never saw anyone define measurable, sensible and realistic goals for Linux.
Companies have been understanding this for the last decade. Look at Dell and Lenovo. Both recommend Windows Vista, but recommending it doesn't help them from distinguishing their products from the products of their competitors, so clearly this is not the way. Back to Linux, we can see this happening with the LiMo platform.
Unless you lived under a rock the past year, I guess you heard from the Android platform for mobile devices. At this moment there are five models of mobile devices shipping with Android Linux. At the same time, over thirty devices run the LiMo platform. "Then why isn't the amount of talk about LiMo not six times as big than the amount of Android talk?" I hear you ask.
It's because Samsung, Motorola and other LiMo allies have simply decided so. "Consumers should buy our phones because they're cool Samsung or Motorola gadgets, not because they run LiMo" is their vision. Look at Apple's iPhone page. It doesn't mention what operating system it is running. It doesn't have to.
The same goes for harddisk recorders from Sony and Philips. Newer models of them run Linux, older ones don't. It doesn't show a large "Linux" screen on your TV when you start them however. You can only find out if they use Linux by reading their manual; if they run Linux you'll find a phone number in the manual to ask for source code. Or look at the TiVo site. No mention of Linux at all. Last one: Look at the TomTom page. No mention of Linux again. Starting to see a pattern here? Still not convinced, then look at Google's Android site. Still no mention of Linux!
Those companies have chosen Linux even if it is not marketed. They would not have chosen it if they thought it was a bad product for their customers. Moreover, they know their customers – and their customers don't care. They want to share contacts and pictures, synchronize appointments and call with their mobile phones. They want apps on their iPhone. They want simple navigation. Or they want a stack for their mobile devices for which development is cheap. If what they want encompasses Linux, then implicitly they want Linux. But as long as the solution brings what they want, they don't care if the solution contains Linux or not. Moreover, almost all TiVo, HD-recorder and TomTom users don't know they are running Linux. So why would anyone promote it if people already buy it?
Well, because compared to the mobile phones there's one – and only one! - single smaller peculiar market where people know the name of the OS of their device. That's the desktop. Sometimes, Microsoft would rather not have people know the name, because lots of people are correctly blaming Microsoft if their computer doesn't work. Let's take a closer look at the desktop. Linux desktops are doing well on the government desktop. It's also slowly making its way into companies.
The only obstacle is consumer desktops. Apple doesn't sell their OS for generic consumer desktops. Neither doe RedHat or Novell, and Canonical gives them away for free! The conclusion here, is only Microsoft is the only company selling an OS for the consumer desktop. So no company is going to do marketing for an OS for the consumer desktop except for Microsoft. You would guess you had a very bad product if you are the only vendor and still have to do marketing, but lets skip past that. So the only reason to do Linux marketing would be for consumer PC's. However, customers don't have a choice when buying a desktop or laptop when it comes to their OS.
Back to marketing: From Microsofts Power Evangelism document we know platform marketing should be done by identifying the hurdles for developers and taking those away. The problems are the lack of choice the consumer has, not the lack of Linux marketing the consumer receives. Companies had that choice, and chose Linux. Even if it was not marketed to them. Government chose Linux. Some companies did. Lots of developers did. But consumers didn't. Linux doesn't need marketing, it needs consumers to be able to choose.
What should happen to enable consumers to choose deserves an article on its own, however.
You cannot post until you login.