Linux alternatives for the iPad - and the future of netbooks, tablets and smartbooks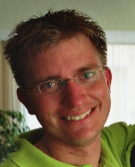 LXer Feature: 19-Mar-2010
Apart from Apple, some other companies are bringing some interesting tablets. In contrary to the iTab, those other tablets do run Linux. Some are already available, such as the TouchBook from Always Innovating (AI), and some have supposedly better screens, like the Notion Ink Adam tablet. From the info available from Sola's blog on the Notion Ink tablet, from the Wikipedia-info on the iPad and AI Touchbook and from the website of the AI touchbook I made a feature table so you can compare features. Apart from that, let's take a look at the future: What technologies are coming to this market?
The 'Linux-alternative' table


So without further ado, let's start with the table:

Device
iPad
Apple
Notion Ink
Adam Tablet
Always Innovating
Touchbook



Status
To be released
March '10 / April '10 (3G)
Development
Planned: Sept '10
Testmarket Released
Alpha/Beta
Screen size
9.7"
1024x768
10.1 PixelQi"
1024x600
8.9" A+
1024x600



Weight (gr)
680
730 (3G)
770
675 (tablet)
1418 (with keyboard



SoC
Apple A4
Cortex A8 Single
1000mHz
nVidia Tegra2
Cortex A9 Dual
<=1000mHz
TI OMAP 3
Cortex A8 Single
600mHz



Videochip
Rumoured: ARM Mali A 50
Comparable to Geforce 9
PowerVR SGX530 GPU
430 MHz C64x+ DSP



Memory
Unknown
256MiB
>=1GiB



USB
Optional dongle
2 extern?
3 intern, 4 extern
3 of them reserved



OS
iPhone OS 3.2
Android
Expected: Ubuntu Mobile
AI OS, Ubuntu, Android,
Mer, Gentoo
To come: Chrome & Maemo



Flash
No
Expected: 10.1
Yes
To come: 10.1



Video out
VGA
HDMI
None



Video Camera
No
3.2MP auto focus "HD"
?



Battery
25Wh
10h WiFi browsing
?
16h WiFi browsing
6Ah, Keyboard 12Ah
4h, 12h with keyboard



Price
$499
$629 (3G)
Target: $320
$299 /
$399 with keyboard



Development
Closed
?
Open/participatory



Please do take these metrics with a grain of salt, most of the information is not from the companies themselves, especially when it comes to the iPad.
System on Chips / CPU's
For some time I have been following the recent developments in ARM System-on-Chips (Soc's). Probably most Apple users don't care just as they don't care about the hardware of their iPhones. The iPad is a closed device that's supposed to just work and cater to fashion minded people, not to 'tweakers' and hackers. Nonetheless, the heavy competition on the ARM SoC market is interesting.

Let me start by saying the whole ARM naming and licensing scheme can be a bit confusing to people not used to it such as myself. So I hope not to make any mistakes. A SoC refers to 'a piece of silicon' which integrates multiple chips, normally found on 'separate pieces of silicium' on conventional desktops. For an example, look at a graph of the 'all in one' TI OMAP 3. Such a SoC might have a CPU, video acceleration, WiFi, BlueTooth and a GPS chip all on one piece of sillicium. ARM has an instruction set - just like x86 is an instruction set - which they license to other companies.

That instruction set is a list of 'commands' the physical chip can execute. The instruction set which is probably the most useful to tablets, smartbooks and netbooks is the ARMv7A instruction set. Qualcomm and Marvell have a license for this instruction set and they designed their own CPU's and SoC's adhering to it. Qualcomm has the Snapdragon 8672 chipset which offers two CPU cores which is not shipping as of yet. Marvell just announced a Quad-CPU core SoC of the Armada series, but it's not known when it will be available

Apart from designing a SoC and CPU which adheres to an ARM instruction set, ARM itself also makes designs for CPU's. The Cortex A8 and Cortex A9 are such designs also adhering to the ARMv7A instruction set. While the Cortex A8 is single CPU only, the Cortex A9 design also scales up to two or four CPU's called Cortex A9 MPCore. For example, the TI OMAP 4 uses the Cortex A9 designs from ARM, and the TI OMAP 4440 SoC will have two CPU's. The OMAP 4 is expected to ship in 2011. An older version of the OMAP, the OMAP 3 featuring a Cortex A8 with a single CPU is the 'engine' of the AI Touchbook. Another SoC featuring Cortex A9 MPCore is the nVidia Tegra2, the engine of the Notion Ink Adam Tablet. Marvell even anounced a quadcore - SoC.

Even more companies are developing ARM solutions which might be aimed at the netbook / smartbook segment, including the joint venture of Hitachi and Mitsubishi called Renesas, NXP (former Philips Semiconductor), Samsung, Broadcom and Freescale (former Motorola Semiconductor). That's much more than the two-and-a-half companies using the x86 architecture, Intel, AMD and VIA. So I expect, as a result of the competition, the ARM market will be more innovative.

This can be seen from CES in Las Vegas, CeBIT in Hannover, MWC in Barcelona and probably soon at Computex: Lots of small-form devices such as tablets and smartbook featured ARM designs, though I haven't read anything about 'new cool devices' featuring Intel chips. Another 'metric' worthwile mentioning is that Intel hopes to use 32nm details for it's SoC's in 2011, while at that time ARM may be already at 28nm because of their cooporation with "Abu-Dhabi owned" Global Foundries, the former 'fab' of AMD. As of December '09, Chartered Semiconductors is also a part of this company.

Apart from the CPU, there's also a graphics processing unit on the mentioned SoC's. The designs for these units can be bought from different companies. PowerVR designs are the ones which are used the most in smartphones, but rumour has it the iPad uses an older and less capable ARM Mali 50 GPU. If true, that would probably mean the AI TouchBook has 'better graphics' than the iPad. nVidia of course is a graphics processing specialist, and it is believed the Tegra2 SoC's will feature graphics 'on par with the Geforce 9 series'. That means better graphics than three to four year old desktops.
Graphics
Another interesting point is the GPU. Here Imagination Technologies seems to be the biggest name. This Brittish company develops in almost the same fashion as ARM and sells their design to chip makers. The PowerVR SGX 543 series is the most promising model line here. One should note it uses a different kind of putting polygons on top of each other than current GPU's such as those from nVidia: The PowerVR solution calculate early in the process if some polygon will be visible in the final picture, and if not it doesn't calculate their placement. This process is known as 'tile based deferred rendering' and opposed to the 'brute' method used by current GPU's.

What's also interesting is their newest design PowerVR SGX543MP8 offers comparable polygons per second to the XBox 360. Nonetheless, this is an 8-core and it's not yet sure if these 8-cores can be put in mobile devices without draining the battery. Rumours however are the SGX543MP4 - a quadcore - will come to the new PlayStationPortable2, and graphics should be on par at least with the non-portable PS2. Also, most of these new ARM SoCs feature hardware video decoders. At CES, TI showed their new OMAP 4 which - at the same time! - displayed a VGA video, displayed 6 different QVGA (small VGA) vids composited on a rotating cube and a HD movie on the HDMI output to an external screen.
Displays
All the buzz is about the PixelQi screens in this market segment. These displays are a hybrid of ebook-paper and lcd-displays, but they can be made using current production processes. The screens offers full visibility even in direct sunlight (Youtube vid), also because it's doesn't have a 'shiny' surface like most laptops. And because the screen can be turned to reflective 'black and white mode' and then the backlights can be turned down in steps, it consumes much less energy than conventional screens. It is designed by a team led by Mary Lou Jespen, the women behind the innovative screen of the OLPC / XO1. Shortly PixelQi will face competition of a second manufacturer of low power screens, however these use a different technique. Maybe these two techniques can be combined. Given the display consumes the most power in the case of 'conventional' netbooks, this will make sure the 'whole day battery life' netbook / smartbook we've all been waiting for will finally arrive.
Development model
The iTab will probably have the very same development model as the iPhone. That means a rather closed developer agreement and Apple decides about the hardware.

The world outside Apple is different. TI is shipping development boards to whoever wants do develop for their OMAP platform. Also, they show vids of OMAP long before these are in stores. These vids include exciting features such as 3D coming to mobile devices, and 3D gestures coming to mobile devices as well! Another example of the open development model is the AI Touchbook. These feature forums where users can tell what should be improved to the design and software, source code, bugzilla, wiki and a FAQ. That's pretty different from the iPad. Because of the open development model, most of the new tablets able to run Linux can do full multitasking.
Price
Freescale recently estimated new ChromeOS (!) alternatives to the iTab could be shipping for about $200 as early as this summer when presenting their new reference smartbook design. Computerworld recently reported over 50 new "iPad like" devices are coming, lots of them running Android, all of them featuring ARM chips and lots of them to be announced in June at Computex in Taiwan. So the competition will compete with each other, leading to more innovation and cheaper prices.
The missing magic?
Jim Zemlin of the Linux Foundation recently asked the rethorical question where the Linux magic is. Why are these Apple products always surrounded by buzz, fashion minded people and blown to mythic proportions? Why are Apple fanboys even more crazy than Microsoft / Ubuntu fanboys? Why do people use Apple products even if it limits them? I think that's the magic Jim is looking for.

In my opinion, Linux won't offer this kind of magic. To bring magic like Apple does, Linux and the companies bringing Linux have to act like Apple. That means secrecy, a closed development model, a one-size-fits-all solution and one and only one manufacturer / organization which oversees hardware, software, marketing and the developer community. Not going to happen for free software and Linux!

That's the strength of Linux. It will probably be the same bazaar-esque mess as it always has been. Sure, Zemlin & co announced MeeGo as their answer to the question "Where's the magic?" but I think it's too little and to late - compared to Android. And exactly Android shows us where the magic is. It's in aligning all kind of companies and doing marketing. May 2009 I wrote: Linux doesn't need marketing. There were two things wrong with the article however: Linux not needing marketing was the trend I saw at LiMo and not fully my own point of view, and I failed to recognize education is a part of marketing too. And probably the most important part.

Looking at LiMo, I think we can say - compared to Android - outside Japan it's a failure. There's no magic, it's a closed platform but it's Linux, so in fact this can be seen as 'free software' being closed down and manufacturers try to squeeze software in a closed bucket and bringing closed development models to the platform. Android is much more popular, and the magic comes from Google, Google marketing Android at big device manufacturers and the platform being 'pretty open'.

Also, in contrary to my limited view, Google understood the issue about marketing and education. That's why, in advent of the ballot screen, they ran huge adds outside on busstops, along highways and buildings at least in NL and UK and they even bought their own front page add on free newspapers read by millions of Dutch readers. These adds also educated people about how they can choose their own browser. I don't think they will do the same for Chrome - as installing a different OS on mobile devices will be too complex - but nonetheless I expect some decent marketing.
Conclusion
Linux on tablets will arrive! And lots of them. It's safe to say 2010 is the year of Linux on the tablet. Probably over 90% of it will be Android however, and Chrome is coming too. These devices will run a Linux kernel, so it will be easier to tinker with them putting other distri on them than on Symbian / Windows devices, and new Linux 'tablet' / smartbook distri will arrive. Like with the current desktop, the bazaar will bring lots of confusion to the non-tech-oriented, but on the positive side of things those are the people who will probably be happy with Android.

The people using the iPhone and other Apple stuff will be happy with iPad; as a recent (small and probably not relevant) survey showed users of Android / iPhone OS are happy with their OS and will choose the same OS again (see page 4).So not much new under the sun, except we'll probably see Windows, Symbian and RIM (almost) disappear. We should also note Intel and AMD and MIPS are nowhere mentioned in this story. All these platforms lag behind, however they will try to catch up. Especially Intel will be jealous of the 1.3 billion ARM devices sold in only one quarter.

Android on the tablet will be what Windows was on the desktop. But it will be easier for other Linux to co-exist with Android than with Windows, so for those who like to tinker the feature is pretty bright. And apart from that we might see some new technologies and/or Linux distributions we haven't seen yet.
You cannot post until you login.