Of WINE and Viruses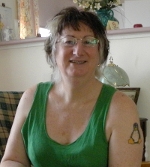 LXer Feature: 22-Mar-2010
I turned to him and said "you've been surfing the porn sites, haven't you."
I got a call from one of my clients last night, he's running SuperOS, SuperOS it seems comes with WINE installed by default.

His complaint was that he was getting these icons appearing on his system tray, and when he clicked on them they opened a control panel - he sent me an email with a snapshot of the control panel, and the multiple icons on his system tray. Si emailed him back to say stop clicking on the icons and I'll be there later.

I arrived at his place, sat in front of the computer, clicked on one of the icons, and watched while the control panel informed us that his computer had 4000 + viruses. I turned to him and said "you've been surfing the porn sites, haven't you."

Like a naughty boy caught smoking behind the bike sheds, he agreed that this was true, "but" he added, "who doesn't".

I laughed and asked him to show me what he had been doing to get the control panel on his system, so we spent a few minutes scrolling through images of young ladies in poses that can't be described on this family site. He paused at an image of one particular young lady, that bore a caption inviting him to view a movie, and said "then I clicked here". "Ok do it now", I replied. "Are you sure", he said, "this is porn". "I know all about porn", I told him, "just click on it". So he did.

We waited a few moments, then he said "it's gone somewhere now", I grabbed the mouse and located the windows .exe file in his Downloads directory, along with about another 20 others. He told me "They just download and when I double click on them that control panel opens".

I turned to him and said, "That's the point. The control panel is designed to make you think a Windows computer has lots of viruses, and convince you to download the anti virus software it offers, only the anti virus software IS the virus, and it looks like WINE is now quite capable of hosting windows viruses."

I un-installed WINE, and removed the .wine directory, for good measure. I said to him "Right now those Windows programs won't run on your computer", and showed him, "You're now safe to go back to watching your porn".
You cannot post until you login.