LXer Weekly Roundup for 02-May-2010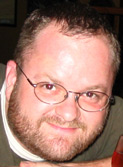 LXer Feature: 03-May-2010
The big news this week was Ubuntu 10.04 being released and all the hoopla surrounding it, but not to be missed was HTC's settlement with Microsoft over a Android patent deal, the challenges of Linux netbook design, Sony starts to feel the heat for blocking Linux installs on its PS3 and put windows to its most appropriate use, make a bootable Linux USB stick with it. Enjoy!
Windows Security: is Microsoft innocent?: How many times have you read about a worm spreading through an enterprise network, or some malware or other compromising personal data, or computers being used to build a DDoS or spammer botnet and either shouted BLOODY WINDOWS at the screen or seen someone else lay the blame squarely on Microsoft? Chances are, rather a lot I would imagine
EasyPeasy and the Challenges of Linux Netbook Design: Netbook desktops in free and open source software (FOSS) are in a state of rapid development. Should a netbook be treated as more as a mobile device than as a laptop? Should developers assume that netbooks are used for light computing such as social networking, rather than for productivity? These are just two of the questions whose answers affect the design of any netbook desktop.
Legalizing Linux DVD Playback: Why Bother?: I just finished writing that new book about Fedora 13 last night, so I'm feeling pretty good right now. It's nice to have a project like that put to bed. Of course, when writing any beginner's Linux book, invariably the topic of DVD playback comes up, and I always wrestle with what to tell new Linux users about the convoluted legal mess that watching a DVD on a Linux machine has become. For those who are unfamiliar, DVDs are encrypted with a content scrambling system (CSS) that is designed to prevent unauthorized machines from playing DVDs. What it's really for, of course, is to prevent unauthorized machines from copying the content of a DVD, so illicit copies of Did You Hear About the Morgans? won't be distributed freely across the Internet.
My Ubuntu 10.04 strategy: OK, so I had a not-so-great night running Ubuntu 10.04 Lucid Lynx — in release-candidate stage at this writing — and wondered what exactly made things so sluggish during a 2+ hour production session hacking away at Dailynews.com. Was it Firefox 3.6.x swallowing CPU and memory? All the social-networking and cloud-integration stuff running in the background? Xorg issues (which come and go with every kernel and Xorg update)? At this point I really don't know.
Apple: Worse for open source than Microsoft?: Things need to change and Apple needs to be seen for what it really is: a threat to innovation and freedom. For as long as anyone can remember Microsoft has been seen as the primary enemy of free and open source software (FOSS). Free software advocates over the years have held Microsoft up as the pre-eminent example of how software should not be produced and distributed; an example of how they did not want it to be.
Question: Why switch to Linux or a Mac?: I'm no friend to Windows. I know the operating system too well to trust it. But, I did think that even though Windows is defective by design, you could keep it relatively safe by installing patches quickly and using anti-virus software religiously. I was wrong. First, it turns out that one of Microsoft's latest Windows patches just flat out didn't work. Whoops! This isn't the first time that this has happened. But, what really caught my attention this go-around was that at just about the same time the news broke that a flawed McAfee Antivirus update knocked out millions of Windows XP computers. Talk about sloppy quality assurance! How the heck can a Windows anti-virus company release an update that locks XP computers into an endless reboot cycle?
HTC settles with Microsoft in Android patent deal: Microsoft and HTC have signed a patent agreement protecting the handset maker from Microsoft patent lawsuits over its industry-leading Android smartphones. HTC will pay royalties to Microsoft, which for the first time is enforcing its alleged Linux-related patents on an Android-based product -- yet the agreement may help HTC defend against Apple's Android-related lawsuit.
Ubuntu 10.04 is Released: Ubuntu 10.04 LTS Lucid Lynx is released out into the world.
The Top 12 Native Linux System Monitoring Tools: System Administrators (SAs) have a tough job: Dealing with users and user accounts, security, patching, updates, upgrades, disk space, performance and other miscellaneous tasks often known as "other duties as assigned." For some SAs, the day never ends. Despite the challenges, pitfalls and occasional irate user; system administration is a fulfilling job with intangible rewards like no other position in IT. To assist those weary SAs in their quest to conquer their Linux systems, I've devised this list of 12 native Linux system monitoring tools that are always at my fingertips.
Sony faces legal challenge over Linux block: Sony has been hit with a lawsuit over its recent decision to block the installation of Linux on its Playstation 3 console. The suit, filed in a San Francisco district court, accused the company of breaching its sales contract with users of older Playstation 3 systems when, in a recent firmware update, it disabled the ability to run a Linux partition on the console.
Put Windows to the Most Appropriate Use: Create a Bootable USB Stick with Ubuntu 10.04: The following steps provide two methods of putting the fresh new release of Ubuntu 10.04 LTS (Lucid Lynx) on a USB stick. The first method will create a bootable USB stick with a live version and the second process will create a live version with persistence. Both methods are an excellent way to always have your favorite Ubuntu system and software with you at all times and it makes for one of the simplest ways to conduct an install to a hard drive.
Pot, meet kettle: a response to Steve Jobs' letter on Flash: Watching two proprietary software companies deeply opposed to computer user freedom lob accusations back and forth about who is more opposed to freedom has been surreal, to say the least. But what's been crystal clear is that the freedom these companies are arguing about is their own, not that of their users. And what they are calling freedom isn't freedom at all—it is the ability to control those users. Adobe is mad at Apple for not letting Adobe control iPhone, iPad, and iPod Touch users via Flash, and Apple is mad at Adobe for suggesting that Apple is arbitrarily abusing its control over Application Store users.
This topic does not have any threads posted yet!
You cannot post until you login.