LXer Weekly Roundup for 02-Oct-2011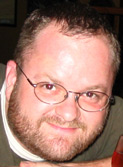 LXer Feature: 02-Oct-2011

In the LXWR this week we have memory leaks found on Firefox 6.0, an impatient distro dev sings a song, the KDE vs. GNOME schism and are Linux users playing to their strengths or shooting themselves in the foot? Enjoy!
Kernel.org Still Struggles To Return: It's been nearly one month since Kernel.org was hacked -- the home to the Linux kernel source-code repository, among other services -- but it's still not back online yet.

Impatient Distro Developer Sings A Song: After waiting 2 years longer than promised for JULinux to be listed on distrowatch.com, developer Justin Breithaupt came up with a creative approach that may not be received well by all, but it was creative and funny none the less. Enjoy.

Substantial, New Memory Leaks Found in Firefox 6.0.2: More than 100 users report substantial memory leaks in Firefox 6.0.2, including leaks that some say amount to 1.5 GB. Testing appears to verify those reports.

The KDE vs. GNOME Schism In Free Software: For those looking for an interesting read today, Martin Gräßlin, the maintainer of KDE's KWin and known for his insightful blog posts, has written about fighting the schism in free software; in particular, the KDE vs. GNOME battle.

How to use Linux from Windows: There may be times that you may want a bash terminal or other Linux application but you are stuck in Windows. There are some ways around this so you can still access your Linux applications while using Microsoft Windows.

How to Download an Entire Website with WGET: If you have ever had to or needed to copy or move a website, wget is quite handy. Wget is open source, available on Linux, OSX and Windows and is very easy to use. A whole website can be downloaded with one simple command.

Seven Things to do after Installing Bodhi Linux: So you've taken the plunge and opted to install Bodhi Linux. Perhaps you read a recent review or one of the screen shots in our gallery caught your eye. Either way you've got a newly installed system and you might be wondering what exactly to do next. The following are seven things that are a good idea to do on a cleanly installed Bodhi system.

Playing To Our Strengths: Are Linux Users Shooting Themselves In The Foot? In April of 2009, my Windows XP computer crashed for the umpteenth time and this time around I lost a lot of valuable data. I was so angry because I didn't even have a cd copy to reinstall my OS. Neither did I have the cash to shell out for a new cd so I did what most broke people do in my situation, use (don't tell anyone) a bootleg cd of TinyXP. Even though I hated going this route and I never feel confident about their security, I felt it was a necessary evil that got me to the point I am now.

About the Kernel 3.0 "Power Regression" Myth: Oh boy, here we go again. Phoronix has yet another article proclaiming that the Linux Kernel has a "power regression" again. Those Kernel developer losers aren't doing ANYTHING about it either! Oh the HUMANITY!
This topic does not have any threads posted yet!
You cannot post until you login.