Linux and FOSS Are Not Selfish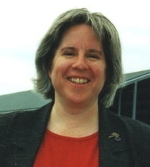 LXer Feature: 13-Jun-2012

This "selfishness" business has never sat right with me, and lionizing Linus' "cute" insults is tiresome and counter-productive. Characterizing the motivations of FOSS contributors "selfish" is wrong, and here is why.
Linus Torvalds won the Millennium Technology Prize, a prestigious and well-deserved award. And then he told the BBC that Linux succeeded thanks to selfishness and trust. Linus is far too prominent to not be challenged for such an insulting, inaccurate characterization. Characterizing the motivations of FOSS contributors "selfish" is wrong, and here is why.

Eric Raymond's famous itch scratch concept has been sadly misunderstood by just about everyone, and mostly intrepreted as permission to be an inconsiderate rude git. Here it is in context:

"1. Every good work of software starts by scratching a developer's personal itch." Keep reading, and you'll get to these gems:

"Users are wonderful things to have, and not just because they demonstrate that you're serving a need, that you've done something right. Properly cultivated, they can become co-developers."

"7. Release early. Release often. And listen to your customers."

And much more. It is worth re-reading. Selfishness won't work with FOSS. Here is a dictionary definition:

"Devoted to or caring only for oneself; concerned primarily with one's own interests, benefits, welfare, etc., regardless of others."

That hardly applies to anyone who invests their time and talent into building something and then giving it away. Rather, choosing how to contribute to Linux and FOSS relates to talent and aptitude, just like any other field. We don't call someone who is musically talented selfish for pursuing a music career, or for choosing what they want to devote their energies too. There are many options in music: singing, playing an instrument, writing music, performing...do we call a guitar player selfish for not playing the violin? Or for writing only music and not lyrics?

I would never call someone selfish for solving problems that affect them personally and then sharing how they solved them. That's how everything in life works-- we bump into various problems in our daily lives, work them out, and then if we are cool and excellent people we share the solutions. Here is what real selfishness is: viewing all that good FOSS code as something to be taken, exploited, and locked up, and playing funny games with GPL (and other reciprocal FOSS licenses) compliance. Selfish is taking and not giving. Linux and FOSS would grind to a halt if contributors were selfish.

Let's stop insulting the many thousands of contributors to Linux and FOSS by calling them selfish, because that it is untrue and unfair. How about a bit of well-deserved praise and appreciation instead?
You cannot post until you login.