LXer Weekly Roundup for 02-Sept-2012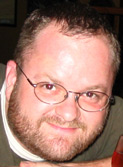 LXer Feature: 03-Sept-2012

For your long weekend reading pleasure I bring you more on the Apple v. Samsung court proceedings, Firefox 15 goes on a memory diet, Linus shows his love for the Gnome desktop again, Apparently Apple killed the Linux desktop and no one told me and Baldur's Gate might get ported to Linux. Enjoy
Apple v. Samsung juror: we wanted to send a message: Hogan, a 67-year-old electrical engineer who lives in San Jose, said he was influenced in part by his own experience acquiring a patent. By the end of the first day of deliberations, he said he decided that Samsung's prior art arguments didn't hold up...Another juror, Manuel Ilagan, confirmed to CNET that Hogan's influence on the jury was significant. "He had experience," said Ilagan. "He owned patents himself...so he took us through his experience. After that it was easier."

Open source author pulls code after GPL abuse: Robert Rosario, the developer behind the open source document management tool Mayan EDMS, has pulled the development code of the software from public repositories he says it's being pinched by folks who use it in ways not allowed by the GNU Public Licence. In a Google+ post, Rosario says he works hard to make the software, happily releases it for free but uses the GPL but reserves the right to retain property rights to the code. That's perfectly fair, he argues, given that the code is free to download and use.

I can't make this stuff up: I'm sitting in a Starbucks doing random whatever over an iced americano. While I waiting for my drink, I watched a guy with his friend, pick up a newspaper; and start to remark on the Samsung Apple verdict. Guy: "Wait, so what they're saying is, Samsung is the same as Apple?" Friend: "I know, right? Makes me think twice about how much I paid for my Mac Book" Guy: "Seriously" Not 10 minutes later, a husband and wife, same newspaper: Husband: "... Samsung's iPad is the same as Apple's iPad, and I paid how much for the Apple one? Honey, I told you they were a ripoff", after looking up the Samsung tablet on his iPhone. Wife: "Oh wow," looking at the screen, "... that's a lot cheaper. Think we can return it?"

The Foreman's Aha Moment in Apple v. Samsung Was Based on Misunderstanding Prior Art ~pj: The foreman in the Apple v. Samsung trial has now done an interview with Bloomberg News, giving him an opportunity to answer some of the criticisms of the verdict. It's a video on YouTube, titled "Apple Jury Foreman: Here's How We Reached a Verdict", and while he answers the criticisms, he describes how the jury, under his instructions, decided that the Samsung prior art didn't invalidate an Apple patent. In doing so, I think he has revealed the biggest mistake of all made by the jury, one so large I don't believe it can be ignored. At a minimum, Apple shouldn't want to win like this. His aha moment, as he calls it, and assuming what he says on the video is accurate, was based on a misunderstanding of what constitutes prior art.

Best Linux Applications For Learning Foreign Languages: If you're learning a foreign language, there is always the need to go beyond the standard textbooks and listening materials. Resources like CDs,DVDs, and even movies in that particular language help you become a good listener and communicator. Also, these days, there are plenty of software available that help you learn better and faster. On Linux too, there are many such applications that can push you further in your linguistic endeavors without you having to pay a single penny. Here is a list of the best ones.

How Apple killed the Linux desktop: (CNN) -- It's hard to say exactly what percentage of desktop and laptop computers run Apple OS X, but it's clear that the operating system has made slow but steady gains at chipping away at that the sizable lead Microsoft established in the '90s with its Windows operating system. Some figures put the number at about 6 to 7 percent of the desktop market. But one thing's for sure: OS X has been more successful than Linux, the open source operating system that has found a home on data-center servers but is still a rarity on desktops and laptops. Linux may have seen a surge last year, but it still hasn't seen the sort of growth OS X has, nor the growth that Linux supporters have long hoped for.

Oracle reportedly knew of critical Java bugs under attack for 4 months: Oracle engineers were briefed on critical vulnerabilities in the Java software framework more than four months before the flaws were exploited in malware attacks that take complete control of end-user computers, according to a published report.

Mayan GPL Dispute Examined: The developer of Mayan EDMS, Roberto Rosario, has recently made some waves by cutting off access to his development sources amid claims of third party GPL violations.

Firefox 15 Goes on a Memory Diet: Better management of memory and updates highlight the latest release of the Mozilla Foundation's Web browser, Firefox 15. Firefox's development team has steadily improved the browser's memory management over recent months, but with this release of the program, it's targeting a major contributor to the software's piggish memory ways: add-on applications.

A Linux Port Of Baldur's Gate Is Being Looked At: The creative director for Overhaul Games' Baldur's Gate: Enhanced Edition title has shared that they're looking at making a native Linux port...

Torvalds pours scorn on De Icaza's desktop claims: Linux creator Linus Torvalds has poured scorn on claims made by the co-founder of the GNOME Desktop project, Miguel de Icaza, that he (Torvalds) was in any way to blame for the lack of development in Linux desktop initiatives.


This topic does not have any threads posted yet!
You cannot post until you login.