KDE4 Plasma Active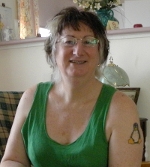 LXer Feature: 11-Oct-2012

I've recently replaced Unity, on the little MSI Netbook, that I wrote about recently after installing Ubuntu/Unity on it.
The Netbook is an older dual core MSI machine Intel Atom N2801.6 running at 1.6GHz, with 1 Gig of RAM and Intel Graphics, the system monitor reports 991MB of available RAM, so the remainder is being used by the on board intel graphics. I installed the KDE 4.9.2 Plasma Active meta package, after ensuring that the relevant KUbuntu PPAs were configured.

Currently I'm running Firefox 16 with 10 tabs open, skype, Audacity, 3 instances of Dolphin, Startup Disk Creator, Synaptic, and of course the System Monitor GUI, and I'm only using 44% of available RAM, Swap file usage jumped from about 0.5% to 10% when I started installing to a USB stick using Startup Disk Creator.

The Desktop is a standard KDE4 panel, at the bottom set to auto hide. I'm using KDE desktop effects, I'm getting Desktop Grid with mouse to top of screen, Translucency and Taskbar Thumbnails, Show all open applications with mouse to left screen and current desktop with mouse to right screen.

The system is still very responsive, probably more so than Unity, as I'm not getting that pause before opening applications I get with Unity, and Desktop grid configured to use the mouse on Unity only sometimes worked. As with Unity, I can run both Hydrogen and record to Audacity.

Based on my current usage of KDE Plasma Active I'd say it is a much lighter weight desktop than Unity. It appears that the work they have been doing for Tablets is paying off with smaller lighter code all round.


| Subject | Topic Starter | Replies | Views | Last Post |
| --- | --- | --- | --- | --- |
| Intriguing | Ridcully | 4 | 2,785 | Oct 12, 2012 8:27 AM |
You cannot post until you login.