Linux Nerd New Year's Resolutions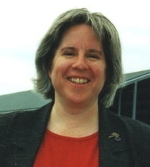 LXer Feature: 29-Dec-2013

Forget those boring New Year's resolutions to lose weight, get fit, and be a better person. Let's talk proper Linux nerd resolutions. I'm going to tame mod_rewrite if it's the last thing I do. Which it may well be. What are you going to do in this glorious year 2014 of the new millennium?
I'm also ramping up my already-impressive OpenCloud skillz, and am finally going to learn my way around Puppet, as Puppet and cloud go together like cream and coffee. In the dealing-with-humans category, this is the year I really really pay attention to red flags and do not get suckered by bad clients. You know the type-- they love and adore and worship you, until the time comes to cut a paycheck and then they go all shy and unhappy.

Your turn!


You cannot post until you login.