LXer Weekly Roundup for 11-May-2014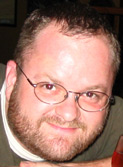 LXer Feature: 11-May-2014

This week in the Roundup we have how to record a terminal session on Linux, Mozilla offers FCC a net neutrality plan but with a twist, 5 easy ways to make a hacker's life harder, Appeals Court declares APIs copyrightable and Carla Schroder shows us a live Linux distro that helps protect your privacy. Enjoy!
How to record and replay a terminal session on Linux: Suppose you are a go to person among your friends and family when it comes to Linux related questions. Someone asked you how to install and configure a tool, and you wanted to show the procedures. How would you do that if he or she is not in front of you? There could be various ways (e.g., by documenting and emailing the procedures, or explaining verbally over the phone, etc), but probably the most clearcut solution would be to demonstrate it yourself. If the demonstration only requires a terminal, then the best way would be use terminal screencast or terminal session recorder.

Canonical stops 'Ubuntu for Android' development: The Ubuntu for Android project was launched in early 2012 with the aim to merge Android Mobile and Ubuntu Linux desktop. According to Canonical, the project has been shelved for now and is not under active development.

Codemasters Looking At Supporting Linux, GRID Autosport Possible: A Linux user sent a shot in the dark to the Codemasters team with decent results. It's a matter of when now and not if! So, Linux could see another AAA racer come our way in future.

Mozilla offers FCC a net neutrality plan—with a twist: The Mozilla Foundation today is filing a petition asking the Federal Communications Commission to declare that ISPs are common carriers, but there's a twist. The FCC doesn't have to reclassify the Internet access ISPs offer consumers as a telecommunications service subject to common carrier regulations under Title II of the Communications Act, Mozilla says. Instead, the FCC should target the service ISPs offer to edge providers like Netflix and Dropbox, who need to send their bits over ISP networks to reach their customers. Classifying the ISP/edge provider relationship as a common carrier service will be a little cleaner since the FCC wouldn't have to undo several decade-old orders that classified broadband as an "information" service rather than telecommunications, Mozilla argues.

5 easy ways to make a hacker's life harder: That reality became painfully clear to more than 40 million Target customers, whose credit card numbers got hijacked over the Christmas holidays. In an attempt to salvage the department-store chain's reputation, the board yesterday removed CEO Gregg Steinhafel. Don't be fooled, though. That was only a PR maneuver and, having come five months late, a bad one too.

The Conflict at the Heart of Open Source: A project's choice of a license will have significant effects on its ability to sustain itself. Despite the rivers of ink that have flowed regarding the recent Heartbleed vulnerability, I believe the developer community has not addressed the right problem. Developers have fixated on a debate about one of open-source's most touted advantages: With many eyes looking at the code, is open source able to correct bugs faster than closed-source projects?

Epic Games Roadmap For Unreal Engine Now Available, Linux Native Editor Is On It: Remember when we got confirmation for you that Unreal Engine will have all the tools native on Linux? Well their roadmap is now public and it's on it.

Is CryptoLocker Ransomware arriving on Android?: How much would you pay to free your Android smartphone or tablet from CryptoLocker? How about to get your phone to stop displaying a message that you've been downloading kiddie porn?

What are the alternatives to Google Chrome and Firefox on Linux?: Say what you want about web browsers on Linux, I just miss Internet Explorer. No let's be serious. A great thing about Linux distributions is in general that they come packaged with a good browser. If that browser is not your favorite, you can easily install another one (and you don't necessarily need a browser […]Continue reading... The post What are the alternatives to Google Chrome and Firefox on Linux? appeared first on Xmodulo. Related FAQs: How to install Google Chrome on Linux How to install an old version of Firefox on Linux How to browse the web anonymously with Google Chrome How to install Adobe Flash Player on Linux How to use Google Web Designer for HTML5 design on Linux

Appeals Court Doesn't Understand The Difference Between Software And An API; Declares APIs Copyrightable: We sort of expected this to happen after the appeals court for the Federal Circuit (CAFC) held its oral arguments back in December, but CAFC has now spit at basic common sense and has declared that you can copyright an API. As we noted, back when Judge William Alsup (who learned to code Java to better understand the issues in the case) ruled that APIs were not subject to copyright protection, his ruling was somewhat unique in that it was clearly directed as much at an appeals court panel who would be hearing the appeal as it was at the parties. Alsup rightly suspected that the judges on the appeal wouldn't actually understand the issues as well as he did, and tried to break it down clearly for them. Unfortunately, the three judge CAFC panel did not pay attention.

Tails 1.0: A bootable Linux distro that protects your privacy: These days, it seems as though anyone who uses the Internet is a tasty morsel for insatiable data thieves. Marketers, governments, criminals and random snoops won't be satisfied until they can snarf whatever information they want about us at any time. If you want to dodge ad trackers, have sensitive sources to protect or you just want to conduct your normal online activities without being spied on, then The Amnesiac Incognito Live System (better known as Tails) could help.
This topic does not have any threads posted yet!
You cannot post until you login.