LXer Weekly Roundup for 24-Aug-2014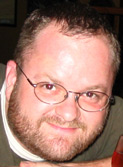 LXer Feature: 24-Aug-2014

The big stories to hit the LXer Newswire this week include The city of Munich considering moving back to Windows, When asked at LinuxCon Europe Linus Torvalds says he "Still Wants the Desktop", a beginners guide to Docker and lastly Microsoft bites the bullet and creates an app for Android as well as their recommending a uninstall after their latest OS update causes many a blue screen of death. Enjoy!
The Time to Recommend Linux [he] FOSS Is Now: When I first started using Linux twelve years ago, no one I knew, other than folks on the local LUG, were interested in giving Linux or FOSS a try whatsoever. Don't get me wrong[/he] my friends were nice. They supported my enthusiasm for this Linux thing I'd discovered, but were politely uninterested when I suggested they might want to give Linux a try too. That didn't surprise me at all. Hell, I'd been trying to get people to give Star Office a try since the turn of the millennium and they wouldn't go for that either, even though they were paying through the nose for MS Office.

How to configure Access Control Lists (ACLs) on Linux: Working with permissions on Linux is rather a simple task. You can define permissions for users, groups or others. This works really well when you work on a desktop PC or a virtual Linux instance which typically doesn't have a lot of users, or when users don't share files among themselves. However, what if you are a big organization where you operate NFS or Samba servers for diverse users. Then you will need to be nitpicky and set up more complex configurations and permissions to meet the requirements of your organization.

Linux-on-the-desktop pioneer Munich now considering a switch back to Windows: The world is still waiting for the year of Linux on the desktop, but in 2003 it looked as if that goal was within reach. Back then, the city of Munich announced plans to switch from Microsoft technology to Linux on 14,000 PCs belonging to the city's municipal government. While the scheme suffered delays, it was completed in December 2013. There's only been one small problem: users aren't happy with the software, and the government isn't happy with the price.

Raspbian explained: The operating system that helps to power a Raspberry Pi – but what exactly is a Raspbian and what makes it Linux?

Linux Founder Linus Torvalds 'Still Wants the Desktop': Linux kernel developer Greg Kroah-Hartman moderated the discussion and commented that Linux already runs everywhere. He asked Torvalds where he thinks Linux should go next. "I still want the desktop," Torvalds said as the audience erupted into boisterous applause.

Intel's Raspberry Pi rival Galileo can now run Windows: Windows fans can run their OS of choice on Intel's counter to Raspberry Pi, courtesy of an Intel firmware update. Chipzilla has delivered firmware version 1.0.2 for the Galileo Gen 1, which means Windows can now run on the developer board. Microsoft fans had had to make do with a preview image until now.

Dangling the Linux Carrot: I opened the desktop configuration GUI, expanded the number of desktops to eight and then started flipping between them as I opened different applications on each environment. By then, everyone at the table was trying to get into position to see the Acer. They were talking about how nice it would be to encapsulate a number of tasks and leave them in various states of completion without worrying about losing their work when they switched between them.

A beginners guide to Docker: It doesn't matter whether it is pianos or teddy bears, containers provide consistency that manufacturers and transporters can rely on. Just as shipping containers have revolutionized the import/export industry, you've heard that Docker is doing the same in tech.

Microsoft rolls out free OneNote app for Android tablets: Microsoft's newest version of OneNote for Android is optimized to work on tablets and adds support for digital inking. The 'modern' version of OneNote for Windows 8.x also is getting an update.

Why I don't distro-hop: Because work. And pain.: I still see people installing new Linux distributions, one after the other, on their "production" laptops and desktops. I don't. Sure, I fire up live images via USB or old-timey CD/DVD fairly regularly. But I almost never do full, bare-metal installs on hardware I'm actually using.

10 inspiring Raspberry Pi project tutorial files!: The files necessary to help you out with our 10 inspiring Raspberry Pi projects in issue 142. We've included a command line method in each tutorial to downloaf these files, but if you want to get the manually they're all listed here.

Microsoft pulls updates, recommends uninstall: Customer reports of blue screens of death and reboot loops have led the company to withdraw several updates and recommend that users uninstall MS14-045. Since Patch Tuesday this past week, Microsoft has been receiving reports of severe system errors caused by one or more of the updates. In response, the company has pulled several updates from download channels and offered advice on how to remove them. In one case, it recommends that users uninstall the update.
This topic does not have any threads posted yet!
You cannot post until you login.