Bill & M. Gates foundation for-profit investments harm the health & environment of the poor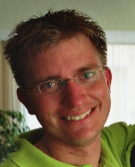 LXer Feature: 17-Jan-2007
The LA Times wrote a great article about the Bill and Melinda Gates foundation. Since it is eight pages long, a short summary:
Though most people think the Bill and Melinda Gates is a charitable foundation, this can be doubted. The foundation invests in a lot of companies, and makes as much profits as it gives away. Because it gives away 5% of its money every year, it therefore is a charitable foundation, and therefore they don't have to pay most taxes.
The worst part is, the foundation invested in Eni, a company who owns a chemical plant in Africa that seems to cause bronchitis on a large scale, and they invested in a company called Kaletra, which sells second-line drugs against AIDS for a price that the people in Africa can't afford. The foundation never asked one of the two companies to change their behavior in Africa.
As the LA Times puts it:
Using the most recent data available, a Times tally showed that hundreds of Gates Foundation investments — totaling at least $8.7 billion, or 41% of its assets, not including U.S. and foreign government securities — have been in companies that countered the foundation's charitable goals or socially concerned philosophy.
Bill Gates responded
"his foundation should concentrate on grant giving, rather than judging the social impact of businesses in which it invests".
Also interesting is, Warren Buffet gave some of his fortune to the foundation, and the foundation has in turn invested more than a billion dollars in Berkshire Hathaway, the investment company of Warren Buffet. Also, it lend money to the Canadian, German, Japanese and French government, and invested in BP and ExxonMobile. Little amounts of money are invested in other polluting companies. Speaking for myself, after reading this, it's hard to see the foundation as a 100% charitable organization. But, you can decide for yourself reading the links below.

Links: Copied from Sourcewatch.org

Links are under
copied from Sourcewatch.org.
You cannot post until you login.