Why Is It Called Iceweasel Again? - The Debian Chronicles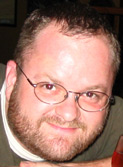 LXer Feature: 30-Jun-2007
I explain a few things and find out why the Mozilla browser is called "Iceweasel" in my continuing adventures in Debian-land.
It has been a while since my last installment because events have transpired that have kept me from finishing it, some happy and some sad. With a fair amount of procrastination sprinkled throughout I had begun to write this article off and on after work, between band practices and playing gigs with my band. I would try to meet up with my friend in IRC to pick his brain but our conversations became fewer and far between.
The friend I speak of is Jim Farnsworth (aka R0nin) who passed away in late May. After his death I avoided even looking at this article because I didn't know how to continue and I would end up just missing him all over again. It hit me just the other day that if Jim were still around he would have long since started riding me about finishing it up and starting work on another. Well Jim, I heard you and I am dedicating this entire series to you my friend, even though you made me promise not to tell anyone it was you who was helping me.
At the end of the last installment I had just gotten Synaptic re-installed and configured after unintentionally removing it. Since then it has worked perfectly and I have been updating and adding and removing software without incident. I even upgraded to the 2.6.21 kernel which has since made my computer boot up significantly faster than any other previous kernel.
During what was to be one of our last conversations I asked Jim why Firefox was called IceWeasel with a different icon and everything under Debian and his response was, plus an expletive or two "I'm not going to waste time explaining it to you, go find out for yourself if means that much to you." So with a swift kick to the behind from Jim I went and found out why.
I thought it was stupid that it had to be called IceWeasel and before even looking into it I assumed that someone from either Debian or Mozilla was being a control freak or stubborn about something. I would come to find out I was right and wrong at the same time which was new for me, since I am used to just being wrong most of the time.
It seems that Mozilla has an interesting trademark policy regarding the use of the Firefox name. Even after you get permission to use it they can decide to revoke your right at any time, and without much notice either. Now that issue aside Debian has a strict policy of not including non-free software in their distribution and Firefox includes proprietary artwork along with their "Talkback" crash reporting system and the Firefox plugin finder that includes non-free plugins which conflicts with Debian policy.
So between Mozilla's right to revoke usage and Debian's non-free software exclusion, something had to be done if a Mozilla flavored browser was going to be available for Debian users. What happened was Debian Developers came up with a different name and removed and/or changed all the proprietary components in Firefox so that people like me wouldn't cry about not being able use their favorite browser.
I want to commend the Debian Developers who did all the work in making it possible to include IceWeasel in the Debian repositories. I would thank the Mozilla people too but I am not sure exactly what for, except maybe for not making it impossible for the Debian people to make the necessary changes.
Well, I feel better knowing all that, don't you? I understand and agree with the Debian stance on not including proprietary software and not budging on it but the Mozilla infinite right to revoke usage sounds like something they got from the Microsoft EULA. You were right to not waste your time trying to help me wrap my head around this one Jim. I think I feel a headache coming on..
I got the opportunity at work recently to use Free Software to solve a problem with a faulty DVR, save my boss some serious cash in the process and help a coworker pull some music files and stuff off a bad Hard Drive using Knoppix in what I like to call, "How My Big Mouth Finally Paid Off". Trust me, my mouth still got me into trouble but that's only because I don't know my own strength.."Its not my fault, that thing was going to come off anyway.."
Don't worry, I'll explain everything.
You cannot post until you login.