Linux Freedom Never Cries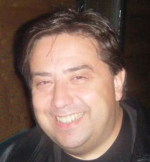 LXer Feature: 17-Sep-2007
As I write this, I'm two weeks away from Ohio Linux Fest, a community event in Ohio focused upon Free Software.
I get to use Linux a lot these days. It's ingrained in my professional and personal life so much that it's easy to forget just how much territory the Free Software movement has gained. That realization made me aware that possibly we've taken a lot for granted.
FeriCyde Chat
by Paul Ferris


I never loved the soldier 
until there was a war.

Or thought about tomorrow
'til my baby hit the floor.

I Only talk to God 
when somebody's about to die,

I Never cherished Freedom
Freedom never cries...
--Five For Fighting Freedom Never Cries


We're a lot more free these days to make choices. Choices being eliminated from my professional life were a lot of what drove me to a state of mild rage about a decade ago. It wasn't just me either -- a rising tide of professional people were simply tired of the Microsoft crash-de-jour taking ever larger pieces of their life.
Stability of Microsoft's core products has gotten better these days, so the time-robbing now comes in larger increments, due usually to virus and other mal-ware infections. Instead of an un-planned system crash, there's a planned system-clean. In other words, people end up blowing hours cleaning up viral messes. The main reason this is better, in the eyes of the users, is that they can plan around it more conveniently.
But I'd wager that the number of hours lost these days to security problems rivals or surpasses the instability problems of the past. Regardless, it's still driving people to a breaking point. People and corporations, far more than in the past, are evaluating Free Software solutions based upon Linux.
While a lot of the evaluation deals with price or stability, rarely do people choose Linux for the Freedom -- the ability to control their digital destiny. That as opposed to trusting a vendor that can do a lot of things with the same, such as, oh, change the operating system without the users' consent.
Microsoft knows best, after all. Why ask? You wanted those patches, didn't you? The sad part of all of this is that they're doing all the wrong things for the wrong reasons, in what is possibly an attempt to prevent someone else doing some wrong things for the wrong reasons. Hey, 4 wrongs seriously don't make a right. And they definitely don't have the right, in this context, to do what they're doing. At least, they shouldn't. Possibly it's time to write your congressman again. Say something to the effect of "Hey, I just want to grant/deny people permission to change what is rightfully mine". Maybe they'll understand if they haven't been lobbied into submission.
If they don't agree with you, maybe you could simply log into their web site remotely and change a few files. Yeah, that will get em' to see what's wrong with this picture ... OK, that's a really bad idea. You shouldn't do that. Two wrongs don't make a right, but it made me laugh, so I didn't edit it out. As usual.
Still, it wouldn't hurt for you to drop your congressman a line and explain that, like Sony's lack of right to install malicious code for DRM protection, Microsoft should have no right to update your computer with patches without your consent.
In this context, it's a good time to mention that Linux users don't have this problem. You can elect to subscribe to patching some Linux distributions, if you like. That's not the same as having files patched without your consent -- the Linux "vendor" (the community) is really dead-set against exactly this kind of insanity for all of the right reasons. We don't know, as of yet, why Microsoft chose to do stealth patching,but we can speculate that it's either security or simple convenience on their part (it's the windows update utility itself, it appears, that's getting the stealth update treatment). In any case, with Free software you don't have to speculate -- you can just look at the code.
These and other similar infractions over the years directly illustrate the advantages of digital democracy that Linux brings to the table. Having the rights to control some of the most basic aspects of your computing life will over time, in my not so humble opinion, drive corporations and individuals alike into the Free Software camp. That is, as long as we still have the choice to choose something like Linux over Windows. I have no doubts that we will, but it will likely remain a struggle.
Speaking of struggles, the SCO thing finally flamed out with nary a whimper recently. There's another "victory" to celebrate. Things like this make me even more aware that I have taken a lot of my freedom for granted. As the song chorus that leads this article notes, Freedom is something that when you have it, you tend to just assume you'll always have it. Linux has made some astounding progress over the past few years -- not just as a server and embedded operating system, but as a serious desktop contender. The fact that it's a choice at all is something to celebrate.
Speaking of celebrating freedom, Ohio Linux Fest is in its 5th year. Drew Curtis of Fark.com, Bradley Kuhn, John (maddog) Hall and a host of other Linux luminaries will be showing up. We'll be celebrating a lot. We'll be celebrating the 5 year mark, Linux, Freedom and Community.
It wasn't always that way. Let's not forget it anytime soon. The need for digital democracy is more important now than ever.
---
Microsoft Auto-Auto Update(From ZDNet's Adrian Kingsley-Hughes):: Why is it so bad, you might ask, that Microsoft would update their update utility like this? I can speak from a corporate perspective, first. From the perspective of change control, the above scenario breaks simple ITSM governance. People approve changes to systems. If they're going to happen automatically, the governance of these changes is extremely important to the integrity of the corporate computing backbone. You can't have changes to systems that have not been approved. Period. The reasons for such rigidity go back to processes to ensure accountability and stability of corporate computing infrastructure.

That's one end of the spectrum. At the other end of the spectrum is the simple fact that the computing system being affected belongs to someone. The "someone" in this scenario is irrelevant; That person should have the right to know what files are being changed for what reasons. Giving those rights to others is allowed in this context -- but the access to change the system was specifically denied (The systems in question had apparently been set to specifically not update).

These two scenarios (corporate and personal) illustrate just two problems with this issue. Certainly there are more.

The SCO trial more or less ended recently (August 10th). You could argue that it's a zombie, or that maybe it will rise from the dead at some other time. I could argue, with similar futility, that water under the right circumstances might flow up-hill.

A lot of us over the years have predicted that they (SCO) really were simply jousting at windmills or playing a really long, legal shot. There's also a lot of speculation that the trial was simply a legal action funded by Microsoft in an attempt to induce Fear, Uncertainty and Doubt into the minds of business decision makers. In the grand scheme of things, a legal action like this would cost Microsoft very little cash but could easily make for a lot of noisy, pointless press.
You cannot post until you login.