Dell removes "Ubuntu is safer than Microsoft® Windows® " statement from website
Posted by hkwint on Jun 17, 2010 3:37 PM
LXer.com; By H.Kwint - The Netherlands
According to Google cache, at 17 June 2010 05:08:28 GMT, Dell's website stated:
"Ubuntu is safer than Microsoft® Windows®
The vast majority of viruses and spyware written by hackers are not designed to target and attack Linux. (screenshot)

However, within 24 hours, it seems Dell changed its mind, and now their website states:
"Ubuntu is secure -- According to industry reports, Ubuntu is unaffected by the vast majority of viruses and spyware."

I asked Dell for comments using their "website feedback function", will keep you updated. If you think Dell bent to pressure from Microsoft again, please raise your hand!

Update: The VarGuy has already noticed this bold Dell-statement eight days ago, and they made a screenshot - now available in PDF - to prove this was on the Dell-website. Tom's Hardware also wrote about this Dell statement four days ago, and they included their own PDF (time-stamped) showing the 'old' statement on the page. A hand full of other websites also wrote about the 'original' statement.
| Subject | Topic Starter | Replies | Views | Last Post |
| --- | --- | --- | --- | --- |
| that's wrong | TomTasche | 13 | 2,260 | Jun 18, 2010 9:52 AM |
You cannot post until you login.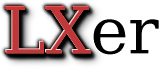 Login