LXer Weekly Roundup for 20-Jan-2013
Posted by Scott_Ruecker on Jan 21, 2013 12:18 AM
LXer Linux News; By Scott Ruecker (Phoenix, U.S.)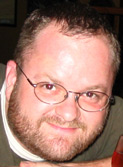 LXer Feature: 20-Jan-2013

I need to apologize to all our readers. I have not been keeping up on the LXWR as of late and I am sorry. I could give many excuses but they would be just that, excuses. The roundup is going to get a lot better in the weeks ahead. It has yet to reach it's full potential and I know it.
The 10 oldest, significant open-source programs: Today, open-source software is everywhere but many peple still think of it as being relatively new. It's not. Open-source software actually goes back decades.

Could open source build a jetliner?: I know this might sound like an odd question. It first came up in a conversation I had with Gary Hamel, the eminent business thinker and one of the first people to recognize the importance of distributed co-creation and that it will change management in the 21st century. We were discussing how the power of participation could replace traditional management for purposes of coordination and what it's limits might be. We ended up using the analogy of building a jetliner as our best example of where tight coordination is required. This question has been nagging on my mind ever since.

'The Book of GIMP' Leaves No Detail Behind: The Book of GIMP: A Complete Guide to Nearly Everything combines a step-by-step approach to learning how to use this epic graphic image-manipulation program with a handy reference manual supplemented with very useful appendices. Whether you are a GIMP beginner or a veteran user, this book will save you hours of trial and error when editing graphics files.

Everyday Linux User guide to installing applications on the Raspberry PI: For seasoned Linux users downloading applications is second nature but for people coming to Linux for the first time and especially users whose first experience of Linux is the Raspberry PI it isn't necessarily obvious how to install new applications. I hope this guide goes someway to helping you with your Raspberry PI experience.

Google-- We Don't Care, We Don't Have To: Google blacklisted the entire iSocket ad network because their mighty cadre of malware scanners thought they detected some Badware. That's what Google calls it, Badware. Like weird parents who try to control their kids with scary stories: "The Badware's gonna GET you if you DON'T watch OUT." Or your crazy auntie (me) running around singing "Nananananananana BADWARE."

What artists want in software: An ode to Dream Studio: I am an artist and the sole maintainer of Dream Studio, a free and open source creative system. Though most of the software is maintained by others who maintain their own Ubuntu PPAs, which are included with Dream Studio by default (which is, itself, based on standard desktop Ubuntu), I create the default themes and overall look of Dream Studio, package the various multimedia categories, create the installer disc (and Dream Studio for Ubuntu), and write a couple of the programs and scripts included with the distribution. I've been a professional musician for 12 years and recording music for 17. I've also been creating graphics like band logos, concert posters, T-shirt designs, and CD packages for 10 years, and making music videos for the last 5. I feel I have a pretty good idea of what artists want in a creative studio, and because I believe in open source, I want to share the tools I use personally with the whole world, as so much software has been shared with me.

I used a Samsung Chromebook for two weeks -- here's what I learned: You can't beat the price of the $249 Chromebook, but when you sell a machine that cheaply, you have to cut corners and the limitations are many and hard to overlook.

GitHub passes 3 million users milestone: GitHub, the code sharing site based around Linus Torvald's distributed version control system Git, has announced that the service now has over three million registered users. The commercial service, which was founded in 2008, reached the one million user milestone in September 2011 and, less than a year later, in August 2012, the company reported reaching two million users. That GitHub has reached this third milestone in under half a year shows both its, and Git's, rapidly rising popularity with developers.

Is your screen blanking in Xfce despite your xscreensaver settings? I have the fix -- and this time it's for real: Some readers might have seen this post appear and disappear, appear and disappear again. That's because my first "fix" for this annonying Xfce problem didn't really work. Neither did my second attempt. Nor my third. Screw proverbs. The fourth time now seems to be "the charm."

Consort Desktop Environment fork of GNOME Classic announced: The developers of the SolusOS Linux distribution have announced the Consort Desktop Environment. This user interface for Linux systems is based on code from the same components that currently provide GNOME 3's fallback mode, also known as GNOME Classic. This mode works without 3D acceleration and provides a desktop which resembles that of GNOME 2; however, the associated code will be removed in GNOME 3.8 – among the reasons given is that nobody has maintained the code base and that the interface appears to have undergone very little testing in recent times.

The Catch 22: Growing The Linux Gaming Market: The word on the street seems to be that Linux is set to be a commercially viable gaming platform. And the way it looks right now, this might actually prove to be true. There's still some uncertainty amongst both developers and gamers though. At the core of a lot of it is this: Developers are hesitant to make games for a market as small as this, and gamers are hesitant to adopt it as a gaming platform because there are so few games for it. I asked Ethan Lee if he had anything to add to what I wrote, so I have included his view on the various topics.

Hiding your research behind a paywall is immoral: Publishing science behind paywalls is immoral. There, I said it. I know, I know. It's an easy trap to fall into – I've done it myself. To my shame, several of my own early papers, and even a recent one, are behind paywalls. I'm not speaking as a righteous man to sinners, but as a sinner who has repented.
This topic does not have any threads posted yet!
You cannot post until you login.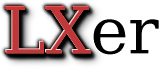 Login