LXer Weekly Roundup for 03-Feb-2013
Posted by Scott_Ruecker on Feb 4, 2013 3:29 AM
LXer Linux News; By Scott Ruecker (Phoenix, U.S.)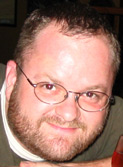 LXer Feature: 04-Feb-2013

The latest installment of the LXer Weekly Roundup. Enjoy!
How Newegg crushed the - shopping cart - patent and saved online retail: Soverain isn't in the e-commerce business; it's in the higher-margin business of filing patent lawsuits against e-commerce companies. And it's been quite successful until now. The company's plan to extract a patent tax of about one percent of revenue from a huge swath of online retailers was snuffed out last week by Newegg and its lawyers, who won an appeal ruling that invalidates the three patents Soverain used to spark a vast patent war.

Back up your system with Clonezilla – Tutorial: Clonezilla is more than just a simple backup tool – it's a dedicated live distro perfect for ghosting entire networks of computers

Microsoft blasts PC makers: It's YOUR fault Windows 8 crash landed: Microsoft blames PC makers for underwhelming Windows 8 sales over Christmas, The Register has learned. The software giant accused manufacturers of not building enough attractive Win 8-powered touchscreen tablets. But the computer makers are fighting back: they claimed that if they'd followed Microsoft's hardware requirements and ramped up production, they'd have ended up building a lot of high-end expensive slabs that consumers didn't understand nor want.

LibreOffice 4.0: An Existential Release: LibreOffice 4.0 is right around the bend and today Charles H. Schulz wrote why this particular version is "an existential release." Folks were wondering why the big jump in version numbers, but Schulz says there are two big reasons why the time is now. Besides the additions that will be seen by the users, his reasons go a bit deeper.

Is GNOME's Open Source Web Browser Reader for the Masses: From Internet Explorer (IE) to Firefox to Google Chrome, there's no shortage of Web browsers to choose from these days–a luxury that can be easy to take for granted for those who have forgotten what things were a number of years ago, after Netscape collapsed and IE was the only game in town. But GNOME, the open source development community, thinks it can offer a better browser than these bigger-name alternatives in the form of Web, formerly known as Epiphany. Is it right?

GNOME 3: A new perspective: Jack Wallen takes another look at the GNOME 3 desktop and is surprised at what he finds. A desktop that is the target of much derision might deserve another chance.

Chrome OS' gains, Windows 8's pains: After only a few months Acer's Chromebook already accounts for 5 to 10% of Acer's US shipments and HP will soon be launching its own Chromebook. In the meantime, Windows 8 PC sales remain anemic.

10 ways to get started with open source: My experience tells me there are a lot of people interested in trying open source, but they don't know where to start. And the perception that you have to write code to contribute to is a barrier to that curiosity. So, I've outlined 10 ways that anyone can get started with open source—no code writing involved.

Hacking: The New National Pastime?: What a difference a day makes -- or, in this particular case, eight months or so. Less than a year ago, retailer Barnes & Noble yanked an issue of Linux Format magazine from its U.S. shelves because of a cover story on the topic of "hacking." "A complaint was made," explained the announcement last May on Linux Format's TuxRadar blog.

SprezzOS emerges, promising new-school tech with old-school gumption: SprezzOS 1 has emerged for general use. I'll explain here the motivations of the SprezzOS Project, how we're unlike other new distros of note, and why you ought watch us for Linux's most exciting developments.

Everyday Linux User Review of Linux Lite: The aim of Linux Lite is to be easy to use and lightweight. This review of Linux Lite determines whether the objectives have been achieved.
This topic does not have any threads posted yet!
You cannot post until you login.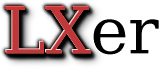 Login