As Microsoft Formats Fail the Test of Time - Doesn't Linux make More Sense?
Posted by tadelste on Sep 7, 2005 4:14 PM
Lxer; By Tom Adelstein
Rumors abound about the US Nuclear arsenal lacking documentation of its software from twenty years ago. Someone even said the US consulted Russia for help. With new Government regulations in place, you have to have a long-term strategy to retrieve your old documentation. Those are the business drivers that spurred OASIS to create the open document format - compliance issues that will require people to maintain records for decades. Now, try and retrieve an archived document from Microsoft Word Version 5. Oops. You just can't change formats anymore to make people buy your new products, Bill.
Enterprise transformation appears to exist in a continuous loop. Every three to five years we have to deal with new jargon and new technology. The jargon de jour differs from that of 10 years ago, when we spoke of Total Quality Management, ERP, Business Process Re-engineering, Activity Based Accounting, Best Practices and IDEF. If you do not recognize these terms, don't worry; we now have a set of new issues on the table and organizations have started responding accordingly.
Technology has the ability to enable business success, and some executives understand that. Once they "get it", you can see decision-making moving from IT departments to executive suites and board rooms. Today, a CEO has to understand much more than a few IT terms. He or she has to understand how technology owns everything from profits and losses to the serious potential liabilities associated with an oppressive regulatory environment.
CEOs cannot simply turn the problem over to the techies anymore. So, we can say that IT has moved from the data center to the executive suite, the legal department, assurance specialists and the board room, and we would be correct.
If you ran an enterprise, revenue growth and cost containment would occupy every waking and sleeping moment. In government, that also means increasing appropriations and grants and operating more efficiently. You have to use your money more effectively. Flat appropriations persist in economies such as the one we have now and what looks like the foreseeable future.
Add the increasing burden of regulatory compliance to the mix, and your costs have grown 30% for document retention alone. You have to increase your ability to store documents, retrieve them and share them appropriately. In many cases, retention of documents has gone from a statutory requirement of three to five years to 25 years. Consider what retrieving documents 25 years from now might require. Your descendants may not have the technology available to produce the documents an auditor or attorney might want a decade from now, much less in 25 years.
You cannot post until you login.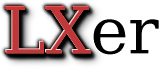 Login