Adventures in Digital Photography With Linux
Posted by tuxchick on Jun 20, 2007 10:05 PM
LXer.com; By Carla Schroder
Our steamed, I mean esteamed, I mean esteemed (dang, I need a new keyboard. this one is all defective) Editor-in-Chief's excellent article, From the Camera to the Web With Konqueror taught me some cool new tricks, and inspired me to share some of my own photography adventures.
For the past couple of years I've been having much fun with two Panasonic Lumix cameras: the DMZ-FZ20, and the DMC-TZ1. These are excellent point-and-shoot cameras that I can recommend to any serious photographer who wants a small, portable, good-quality camera for all occasions. The DMC-FZ20 has 12x optical zoom (36-432mm equivalent) and a constant 2.8 aperture. The DMC-TZ1 has 10x optical zoom (35-350mm equivalent), variable aperture with a maximum of 2.8, and both have razor-sharp excellent-quality Leica lenses that do closeup to telephoto shots very well. Lesson #1 of digital photography: optical zoom is what counts. Both of these cameras will do up to 48x total zoom. This is nice for capturing those long shots for your personal photo album, but the image quality is noticeably grainy. Which is no surprise, since it's magnified pixels. Forget all those mondopixel cameras with only 3-6x optical zoom and gazillion digital zoom if you want good-quality telephoto- there is no substitute for good optics.
Here is a long shot taken with the little DMC-TZ1. It has lost sharpness because it is a small .jpg- a print made from the original file size is beautifully sharp . Swan was taken at full total 48x zoom. Not bad for a tiny handheld camera!
This is some amazing technology to cram all that zoom into cameras this small. The little DMC-TZ1, which is about the size of a bar of soap, puts most of the lens elements sideways inside the body. It is completely automatic with no manual settings, but like most digital cameras these days it has a useful number of profiles like Sports, Macro, Portrait, Night Scenery, Landscape, and so forth. These are all good and make better-quality pictures. My favorite features is its bright, sharp, 2.5" LCD viewfinder.
The DMZ-FZ20 has a wider lens that extends at most a couple of inches. The DMZ-FZ20 has manual focus and an optical viewfinder, but the optical viewfinder is very small and dim. Most settings also have a manual option. Both cameras are amazingly tweakable; you get a lot of finicky control if you want it. They both use rechargeable Li-ion batteries; you'll want to carry two or three because they are small. I like rechargeables; leaving a trail of spent one-use batteries is wasteful.
The DMZ-FZ20 can take filters, a lens hood, and assorted add-on widgets, but it is hard to find any. Camera forums are full of sad owners who want to spend gobs of money on accessories and can't find any to buy, even though Panasonic claims to make all kinds of them.
Both of these have good-quality Image Stabilization, though it's no match for bad light or way shaky hands. But it is plenty good enough to capture pictures that you would ordinarily need a tripod for.
The DMZ-FZ20 is one generation behind the DMC-TZ1, so there are probably newer, better models available now. The only thing I don't like about it is the small, not-very-bright LCD viewfinder. Other than that it's a wonderful camera.
DSLR
As good as these little cameras are, why am I moving up to a digital SLR? It's a lot more expense and hassle, because using a DSLR means that instead of having a single, lightweight camera for all occasions, I'll have to lug around a larger, heavier camera body plus three lenses. And I still won't have the 48x reach of the little cameras, but only macro to 12x. Not to mention seeing my bank account go downright bulimic. The two Lumixes cost around $900 for both, which was the price of early adoption, as both are much cheaper now, and they've been around long enough to generate a healthy second-hand market. By the time I'm finished outfitting my DSLR the way I want I'll have dropped close to four thousand dollars.

So the new outfit is going to have to be one humdinger of a performer to be worth the cost and hassle. Stay tuned for our next exciting installments to find out if it turns out to be worthwhile, or if your beloved author is merely a loony gadget hound who is too-easily enticed by Shiny Things.
What is the Linux Connection?
I'll get to that too, because I do all of my editing, organizing, and printing from Linux.


| Subject | Topic Starter | Replies | Views | Last Post |
| --- | --- | --- | --- | --- |
| digitals | GnuGuy | 4 | 1,614 | Jun 27, 2007 11:04 AM |
| Some additional tips. | smokepole | 0 | 1,404 | Jun 27, 2007 7:54 AM |
| Untitled | mdl | 2 | 1,669 | Jun 21, 2007 3:20 PM |
You cannot post until you login.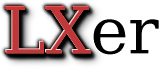 Login