Teo Natty Netbook: Good Things in Small Shiny Packages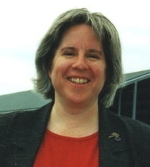 LXer Feature: 27-Jun-2011

I like netbooks a lot. Portable, long battery life, sharp bright screens-- what's not to like? I took ZaReason's Teo netbook on a torture trip and learned a few things.
In The Box

Right away ZaReason sets themselves apart from other computer vendors by including a screwdriver and encouraging you to tinker with your system. Since actually using your computer all but violates the warranty for most other computer vendors, this is a nice change of pace.

Their hardware policy is also different. ZaReason uses open hardware, so you get components that work with any Linux distribution, and they design their systems to be upgrade-friendly. They also stick with good hardware that you can depend on, rather than pinching pennies on substandard components.

There is absolutely no whiff of Windows whatsoever. The meta-key has the Ubuntu logo, and there is "Powered by Ubuntu" sticker on the edge of the keyboard. As with any Linux OEM you can be certain you are not paying any hidden Windows taxes.

The model I reviewed came with 2GB RAM, 40GB SSD (solid-state drive), and an Atom N450 1.66 GHz Processor. The screen is a 10" Glossy WSVGA (1024 x 600). It has two USB ports, an SD/MM/MS card reader, 1.3 megapixel webcam, 10/100 Ethernet, and WLAN 11b/g/n, and a 15-pin D-Sub port for connecting to an external monitor. It has a sleek brushed-aluminum lid that looks nice and doesn't show fingerprints.

I am a big fan of the IBM trackpoint, but these are rare outside of Thinkpads. I don't much care for touchpads, but the Teo touchpad is pretty nice, not too sticky and not too smooth. It's very sensitive and responds nicely to a light touch. It supports single- and double-taps for single and double-clicks, and the right side scrolls. Like most netbooks, and in fact most laptops, there are only two buttons for mouse clicks. I miss that third button a lot because I do a lot of the Unix-style highlight-to-copy middle-click-to-paste.

The keys have good spring and resistance, though I wouldn't mind bigger raised edges on the F and J keys for touch-typing. I can type comfortably and fast on the Teo. Larger hands might not be so comfortable. It makes good use of the blue Fn key to maximize limited real estate; the arrow keys do double-duty as Page Up/Down in combination with the Fn key, and controls like brightness, contrast, audio, Webcam, and wireless are managed with Fn key combinations. One thing I think would be cool is to repurpose the Caps Lock key to something else, like a second Fn key on the right side for one-handed combos, and make Caps Lock a Fn+ something combo.

The Teo came with Ubuntu Natty Narwhal. Everything worked out of the box. Wi-fi and Webcam need to be activated with the Fn keys. I've been reading that the latest Linux kernels have power management regressions, but I didn't notice anything untoward with the Teo, getting 8 hours on a charge easily. Network Manager actually worked well, finding both wired and wireless networks without drama.

Audio is about what you'd expect on a laptop with tiny speakers, tinny and underpowered. The Intel audio sounds pretty good on a headset. The Atheros wi-fi supports host and monitor modes, so the Teo would make a dandy portable wireless sniffer and all-around network admin's portable toolkit.

A 1.66GHz CPU sounds underpowered by modern standards, but I found it to be quite capable, handling CPU-intensive tasks like audio recording, editing photographs, and playing movies just fine. Maybe the SSD adds some peppiness because it boots fast, shuts down fast, and I rarely felt like it was slowing me down. In fact the only things that ever gave me any problems were ghastly poorly-coded script-heavy Web pages. I laugh when people say "I just want some little old thing for Web surfing." Sorry, but you better have a quad-core for that.

Natty

I played around a bit with the Unity interface and wasn't all that impressed. I'm wondering why designers can't find a middle ground between a giant cartoony appearance and teeny-tiny fonts and icons. Using Unity feels like using giant crayons. A left- or right-side panel makes sense for widescreens. The classic Gnome panel can go on the sides, but it looks weird. I still don't get the left-side window buttons; wasn't something awesome supposed to go in right side the after moving them? But it's still a baby and should improve over time.

The Gnome power management is pretty good, all nice and configurable. I brought the Teo out of suspend and hibernate modes many times without a hitch.

Summary: Thumbs-up for the Teo Pro.

Teo Pro base price is $399, $507 as tested: $99 for the SSD, $9 for 1GB extra RAM.
| Subject | Topic Starter | Replies | Views | Last Post |
| --- | --- | --- | --- | --- |
| Where's the link? | cr | 11 | 2,614 | Jul 9, 2011 10:32 PM |
You cannot post until you login.