Fedora 20 Released With New, Newer, and Newest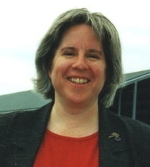 LXer Feature: 17-Dec-2013

Fedora 20 is officially released today with a lot of signficant additions, improvements, and bleeding-edge things to get cut on.
The biggest addition is Apache Hadoop, the distributed computing platform. Hadoop processes large datasets. It is popular in supercomputing for tasks like large distributed science projects, financial services, and it's even supported on Cray supercomputers. Adding Hadoop to Fedora was a big task that involved satisfying a number of difficult dependencies, so now Fedora users can install it the easy way with Yum. Even if you don't have your own computing cluster you can still get acquainted with Hadoop on a single PC or laptop.

Fedora 20 adds cloud improvements: better snapshot management, better support for ARM virtual machines on x86 hosts, and first-class cloud images for Amazon Web Services and OpenStack.

ARM support is a big deal for Linux, as the ARM hardware platform grows and pushes out x86 in the embedded-to-medium-server spaces. IBM is putting a cool billion dollars into Linux on ARM. Fedora 20 supports ARM as a primary architecture.

JBoss Application Server is renamed to WildFly 8 (now doesn't that sound more cooler) and it claims to run Java EE 7 applications at significantly higher speeds. Java is not known for fast performance, but it's still widely-used, so this will improve the lives of many users.

One of the most significant changes is replacing rsyslog with the systemd journal. That's right, replacing it. You can still have rsyslog but it's not the default so you'll have to install it. It's always nerve-wracking when devs muck with essential subsystems, and especially when they jettison nice plain-text data stores with binary database stores that you can't read in a text editor, but instead require special commands.

The release notes cite these desktop improvements, and I shall leave to you good readers to decide if these are really improvements:

GNOME 3.10 revamps the system status menu, adds Zimbra support to Evolution, and adds the new gnome-music and gnome-maps applications.

KDE Plasma Workspaces 4.11 adds faster Nepomuk indexing, improvements to Kontact, and Metalink and HTTP support to KGet, and a metric squillion other changes. Fedora is definitely the best distro to see the latest in GNOME and KDE.

NetworkManager has grown and improved a lot from its humble, exasperating beginnings. In this latest release we get a batch of new command-line features: add, edit, delete, activate, and deactivate network connections. We'll also be able to use NetworkManager for bonding and bridging.

Summary: Fedora 20 continues to forge ahead with the latest technologies, and makes it easy to play with them.
This topic does not have any threads posted yet!
You cannot post until you login.