LXer Feature: Interview with Marten Mickos CEO of MySQL AB
In this interesting interview with Marten Mickos, CEO of MySQL AB, TxtEdMacs finds the kind of information many people want to have but simply don't know how to ask.

For example, Marten says: "We are not competing with Oracle, because they are the kings of existing database applications. But when it comes to new development and new paradigms, that's where MySQL fits in".
Lxer: What are your short and long term goals do you have for the MySQL database system?
Marten:The top goal is always to produce something about which our users and customers can say, "It just works!".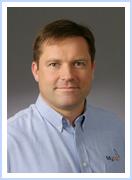 This means focusing on reliability, performance and ease of use. Yes, we also add new features, but new features are not our top priority. We try to make sure that we fit into the new IT architectures -- the LAMP stack, web applications, new types of enterprise applications, and so on.
Thanks to our enormous and very loyal user base we get tons of useful feedback from people who really care.
Q. Realistically where do you think you will pick up quick conversions to enhance your immediate market share from your competitors? Later, how much market share must MySQL commercial versions have to pick up to have long-term viability?
A. We continue to have most of our deployments in areas where there was no database before. Either the application didn't use a database earlier, or the application is new. We are now seeing more and more migrations from old databases, but the majority of our installations are greenfield use.
We think there already is long-term viability in MySQL since we've already been around a decade. The technology is robust and proven, and the business is profitable. Having said that, we do have high ambitions to grow our market share!
Q.I have observed database product upgrades, just by version number of the same product where the roll out to the production server(s) were a pain staking process requiring dual development, staging (recent clone of production) and a final test production servers. At first sight this might appear to offer an advantage to a competitor's product. However, what might be lost is code reuse, language differences, difference in optimization (or existence of cursors and/or temporary tables) could all retard or negate the consideration of product change. Moreover, it understates the real inertia due to the just the plain fear of the unknown by those likely to be punished for any perceived errors. If one further throws in lock-in features, conquests could be a difficult proposition.
A. You are talking about migrations? Yes, that is true for some situations. But there is a new type of "semi-migration": you have an old DBMS that is too expensive to throw away but also too expensive to grow. So instead, you leave the existing DBMS intact -- and scale-out dozens or hundreds of MySQL servers around it. That gives you the benefits of open source databases without introducing the burden of a full migration.
Q.If you see your main opportunity is in the replacement of Oracle installations does MySQL match or exceed the forte of Oracle in the transaction per second processing? Are you now aimed at the lower end of the Oracle market installations? What will it take to be really competitive with Oracle at the upper end of the scale?
A. We don't see it as high-end versus low-end. We see it as legacy versus modern. We are not competing with Oracle, because they are the kings of existing database applications. But when it comes to new development and new paradigms, that's where MySQL fits in. This is why Google, Yahoo, Travelocity, eBay and others use us. Their MySQL database applications are very much at the "upper end", but they are also "modern architecture".
Q.If you see your natural market as the range SQL Server is now aimed at, small medium business and departmental installations, can you match their ease of administration? If not what is the salient argument for such companies to install MySQL over the competition? Since you are primarily aimed at the market willing to pay for your enhancements and support, do you see any advantage in offering a MySQL product that will undercut MySQL server from below?
A. I don't think it is small to medium. I think we handle some of the highest workloads - in web, business intelligence and datawarehousing applications -- so it is high end.
We see ease-of-use in the broad context: not only in terms of GUI tools and wizards, but in terms of low maintenance, resilience, ease of configuration, etc. As I stated before, we want customers to say, "It just works!" and in that regard I think we are among the best in the world. We will continue to listen attentively to our users to make sure we maintain this lead. Others can battle over who is the most complex database!
Q.What trade offs have had to be made to make MySQL 5.0 commercial version more feature rich and robust?
A.The timetable! We had originally planned to have it out earlier, but we did not want to compromise our software development principles around quality.
Our Strict Mode is an example of how we believe we have avoided trade-offs: if you think the DBMS should be strict in terms of what data it accepts etc., then you turn strict mode on. But if you prefer the DBMS not to take that responsibility for you, you don't turn it on. In that way we can serve both types of uses without alienating anyone.
Q.Where do you see competition arising from for pursuing the paths to the goals you discussed above?
A. We have not seen any other DBMS vendor focus on the commoditized part of the market - the one where reliability, performance and convenience rule. The other vendors focus on feature-richness.
Q. What have you achieved recently that gives you confidence you are the correct path to meet your short term goals?
A. We've already had more than a million downloads of MySQL 5.0 since we launched it on October 24. We have continually beaten our sales goals. We see more demand for MySQL among large enterprises. Naturally there is still a lot of work to do, but those indications make us excited and proud.
Q.Final question (and difficult): what degree of success must you obtain to make MySQL AB a company with a product line likely to have a continued presence in the business software arena?
A.I think that feat is perhaps already accomplished. But we have an ambition to grow an order of magnitude so that we will be able to serve customers in all parts of the world and with many different flavors of database management. And we think that the future will have new data management needs that will require new innovative products or product variations, and we want to have the resources to go after such opportunities. We love data and data management and there is still a lot to do to make databases easily usable and accessible to everyone.
You cannot post until you login.