Adventures in Digital Photography With Linux, part 3: Printing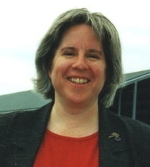 LXer Feature: 15-Aug-2007
Photo printing in Linux is nasty and brutish. What's a devoted Linux geek to do? Buy a Mac?
This series has been moving along rather slowly, but it's summer and there are many important things to do. Like go to the lake and take naps a lot. Nevertheless, the show must go on, so here we are at Part 3. (Here are Part 1 and Part 2.)
Linux Photo Printing Hell
Photo printing in Linux is seriously lacking. There are no decent photo-printing applications that I have been able to find. I have tried:
PhotoPrint
the Gimp
Digikam
Gwenview
Krita
Konqueror
KWord
OpenOffice Writer
None of them have that magic combination of decent color, contrast, and brightness control combined with the ability to easily make borderless prints at whatever size you want. In fact none of them make borderless prints worth a darn, or handle printing sensibly at all. But I did figure out a workaround, which I shall get to presently.
PhotoPrint
At first glance this looks like just the ticket- lots of image-quality controls, and all kinds of page sizes supported. But it doesn't work very well. It made margins even when I set all the margins to zero. There is no print preview. The default image quality is bad- grainy and washed-out, and the only way to see your image quality is to make prints. There is no printer dialog- when you hit the print key, that's it. It forgets settings as you move around to different tabs.
the Gimp
Printing from the Gimp used to be a nightmare of nothing working like it was supposed to. I have version 2.2.13, and it's gotten very good. It should be everything in one- an excellent image editor + printer. But alas, the fatal flaw again is trying to make borderless prints. It just won't do it, no matter how I tweak the settings.
Digikam
Digikam isn't really meant for printing, though it does have a printing wizard. It's a great application for managing your photo albums, and for managing and converting RAW images, and it's what I use to manage my vast numbers of photos. But for printing- meh.
Gwenview
Another very nice photo gallery manager, and again pretty much useless for printing.
Krita
Krita is the new kid in the Linux image editor family, and it's pretty nice. Not as fully-featured as the Gimp, but it has a nice clean interface and decent documentation. If you're new to digital image editing you might start with Krita; it's easy to learn and you'll learn all the basic tools that are common to good image editors such as layers, color pickers, different brush types, cropping, fills, gradients, and such. But don't try printing photos from it- you'll go nuts trying to size and position them.
Konqueror
Same story- sizing and positioning are futile.
KWord
So as a workaround to using 4x6 paper, I tried inserting images into U.S. letter-sized KWord documents, sizing them just how I wanted on the page, and then cutting them apart. You can set your image dimensions precisely in the Frame/Frameset Properties menu. With a good rotary paper cutter this is a pretty good way to go. Another nice thing is KWord doesn't mess with your image quality, and what you see is what you get. But KWord has one big shortcoming that is common to all KDE applications- dog-slow print preview and printing.
OpenOffice Writer
So I tried the same tactic in OpenOffice Writer, and it worked well, with two grievous flaws: there is no print preview, which led to some botched prints, and OO uses its own ridiculously crippled printer dialog with no meaningful options. But it has one big advantage over KWord: it prints quickly.
KDE Applications Have the Slowest Print Preview and Printing on Earth
A workable setup could include Digikam, the Gimp or Krita, and KWord, and in fact that's what I use right now. I download images directly from my camera into Digikam, and then I delete the stinkers. Dikigam uses tags for organizing photos, which is faster and more efficient than trying to sort them out into directories. I use the Gimp for cropping and prettying-up my images, and it handles RAW images pretty well. This is all fairly efficient; I can bomb through a couple gigabytes' worth of new images quickly, then edit the ones I want to use at my leisure.

So the missing piece is only a decent photo printer application. I would be happy with using KWord even though it's a bit of extra work to cut up the pages, but it has one big flaw that drives me nuts: a printer preview can take as long as 40 minutes, and sending the page to the printer takes just as long. This is common to all KDE apps I have tried. Since Open Office and the Gimp don't have this delay, it's safe to say it's a KDE problem. Or perhaps it's just Kubuntu.
Funky Drivers and Weirdo Linux Printing
Printing in Linux is just plain weird. CUPS is the "Common Unix Printing Subsystem", and for the most part it's pretty darned good. So why do the Gimp and Open Office have their own printer dialogues and no print preview? Why do different KDE applications display printer dialogues with slightly different options? What the heck is going on that takes up to 40 minutes for the Kubuntu-ized KDE to print a single page of images, when OO spits it out in well under a minute?

It could be that my problems with borderless prints are due to defects in the Linux printer driver for my printer. It's a Canon Pixma IP4200, and it's supposed to print full-bleed at all paper sizes.
What I Really Really Want
I know that drag-n-drop and WYSIWYG are dirty words to hardcore Linux geeks, but come on- photo editing is a visual task. I would love to have a photo-printing app for Linux that lets me easily scale and size images by dragging the borders with the mouse, plus a separate dialogue for manually entering size and positioning values, because precision mousing is the fast-track to carpal tunnel. And have at least some basic editing abilities, such as saturation, contrast, brightness, cropping, and red-eye fixing. If such an application already exists, my apologies for missing it and do please tell what it is.


You cannot post until you login.